The United States Ambassador to Cameroon, H.E Christopher Lamora, during a working visit on December 5, 2022, to the head office of the Cameroonian Network of Associations of People Living with HIV/AIDS, RéCAP+ in Yaounde praised the partnerships signed by government, community-based organizations, and international agencies to strengthen the fight against HIV/AIDS.
The visit was part of month-long activities to fight HIV/AIDS in Cameroon and the World AIDS Day observed every 1st December. In her address, Recap+ Acting Vice-President, Mrs. Zambou Lucie, said the network, which was created in 2000, has grown over the past years and now gathers about 100 organizations in all 10 regions of the country. Mrs. Zambou expressed gratitude to the American government and to the Community-led Monitoring, CLM program of RéCAP+, saying several transformative changes have been witnessed at the operational level and significant results recorded.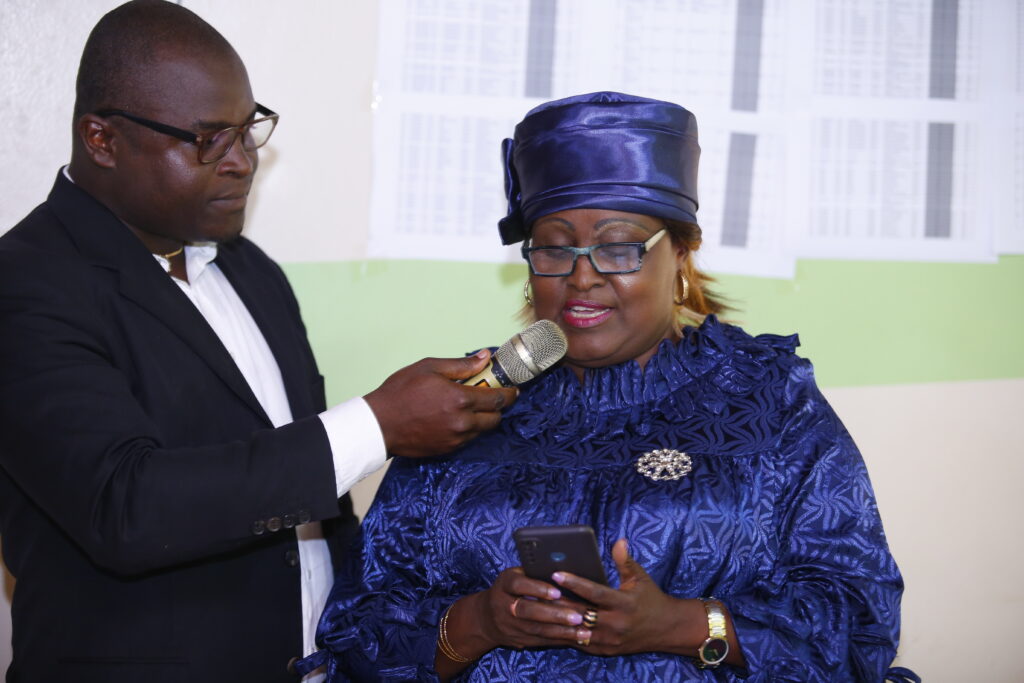 Ambassador Christopher Lamora said he was touched by the warm welcome and testimonies of HIV patients, who thanks to the CLM project, have morally regained hope. He said the visit, which took place a few days after the commemoration of the 35th World AIDS Day was aimed at communing with beneficiaries of the CLM project put in place by RéCAP+. The aim being to support the elimination of user fees for HIV services and improve patients' experience in 145 health districts.
The CLM programme was launched in 2021, thanks to a 3-year grant of over 880 Million Francs CFA from the US government through the United States Agency for International Development, USAID. The CLM programme consists of systematic data collection by members of the community of people living with HIV to document and report both the enabling factors and barriers to the use of HIV services as well as for informed community advocacy strategies.
According to the US Embassy in Cameroon and RéCAP+, more than 31,000 people living with HIV were interviewed between October 2021 and 2022 for feedback on the services received in 143 health districts. During the same period, health personnel interviewed more than 12,000 people living with HIV on the implementation of the elimination of user fees in 412 antiretroviral treatment clinics.
Christopher Lamora said Cameroon has since 2013 been receiving financial support from the United States to combat HIV/AIDS. "In Cameroon, the United States has invested more than 317 Billion Francs CFA since 2013 to fight HIV/AIDS. These investments through the US Centers for Disease Control and Prevention, the U.S Department of Defense, the Peace Corps, and the U.S Agency for International Development, USAID play a critical role in Cameroon's national HIV response at every level, including clinical services support, HIV literacy and prevention services, HIV prevention care and treatment, assistance to orphans and vulnerable children, and community empowerment.
"This year, we provided lifesaving treatment to 16,000 children. Over the past few years, we expanded free clinical services for HIV from 56 sites in four regions to more than 300 in all 10 regions. We worked closely with our Cameroonian partners to strengthen laboratory quality, with five labs becoming the first in Central Africa to receive regional accreditation, ensuring that Cameroon is a leader in the region. Through our Department of Defense HIV/AIDS Prevention Program, DHAPP, we have invested 1.2 Billion CFA Francs to work closely with Cameroon's Ministry of Defense to promote the deployment of healthy HIV-positive active-duty military personnel," the Ambassador noted.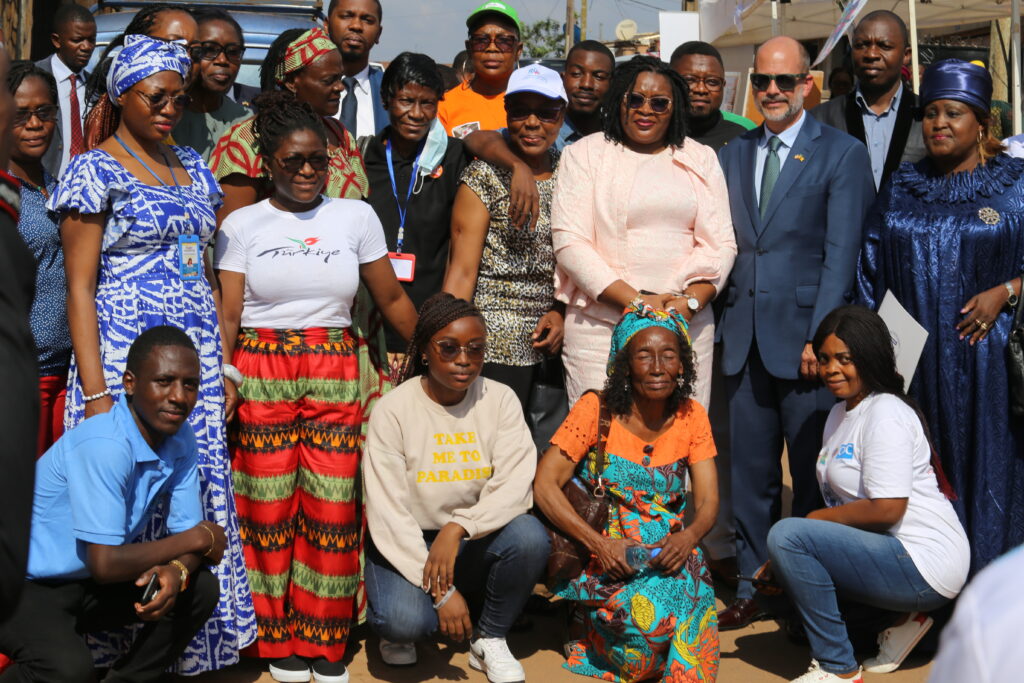 He equally praised the continuous efforts undertaken over the years by community-based organizations which have positively impacted the fight against HIV/AIDS. Mr. Lamora believes Cameroon could by 20230 achieve UNAIDS' 95-95-95 objectives with regard to the HIV prevalence rate which has greatly dropped and today is estimated at 2.4 per cent.
Elise Kenimbeni