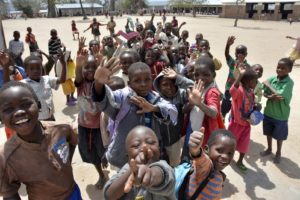 In a press release signed on June 16, 2020, the International Planned Parenthood Federation (IPPF) Africa region has seized the occasion of the Day of the African Child (DAC) to reiterate its numerous advocacy initiatives for the development and protection of children's Rights.
The leading sexual and reproductive health service delivery organization based in Nairobi, Kenya underscores the need to invest on children as they are among the most vulnerable populations prone to the ongoing COVID-19 crisis.
IPPF Africa region through its various member associations keeps championing the Comprehensive Sexuality Education (CSE) programme. As stated in the release, children and other authorities continue to be made aware of their rights and respective legal provisions. The rights-based information given to children is done so in a manner relevant with their age and maturity, and in a language that is gender and culturally sensitive.
From information, member associations of IPPF Africa region have an active role to play in the implementation of many policies.
"Member Associations continue to play a significant role at national levels with regard to the development of policies and legislations that call for the safeguarding of children's rights. We continue to partner with local leaders and champions to ensure that children get justice. Similarly, IPPFAR continues to give its invaluable input at the regional and global levels through various advocacy engagements."
Read the entire press release below:
IPPFAR PRESS RELEASE_DAY OF THE AFRICAN CHILD_ENGLISH