Cameroonian-based higher institute, Kalata international sealed a fruitful partnership accord with Hellenic American university and Conquez Ireland limited on September 6, 2022, in Yaounde.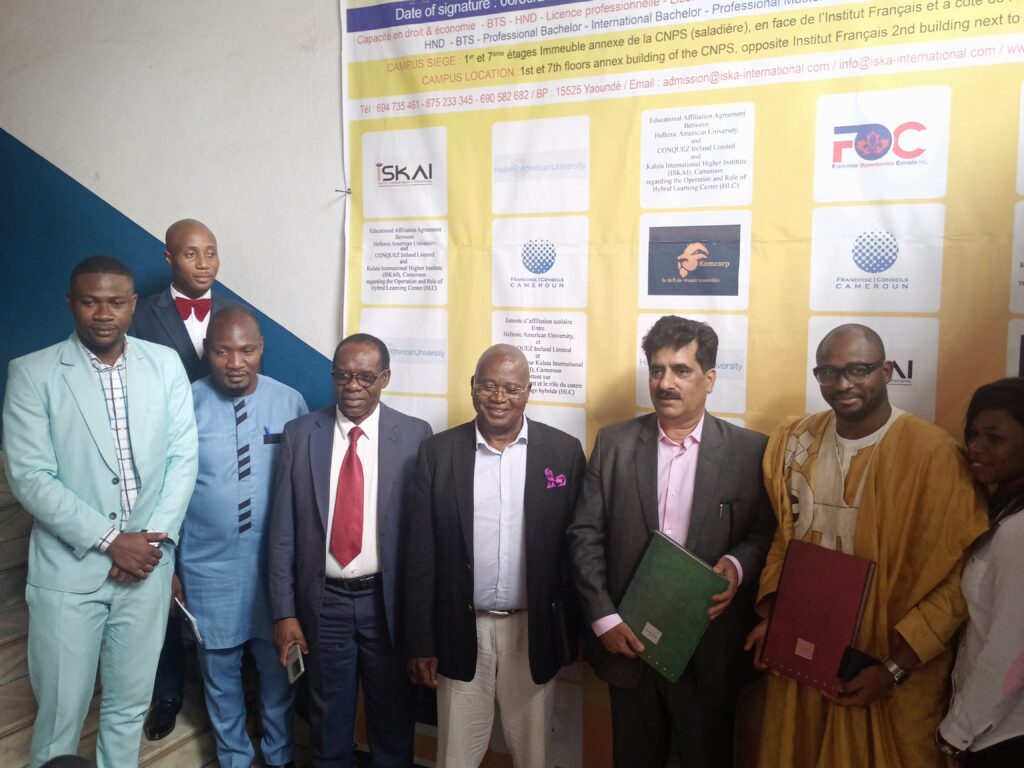 The Kalata International higher institute known in its French acronym as ISKAI has braced up for new challenges observed in the higher education system in Cameroon. The school officially increased its partnerships at the international level through an educational affiliation agreement signed on Tuesday, 6th September 2022 between a Hellenic American university and Conquez Ireland Limited which is a Greek institution.
Advantages surrounding the newly signed partnership accord were unveiled to media practitioners during the ceremony which massively gathered journalists, experts, guests, and potential students.
Dr. Charles Tchuenkam, Director in charge of academic affairs in ISKAI made a vivid description of the Kalata international higher institute which is open to both French and English-speaking students with a variety of fields of studies. He said ISKAI grants training online and physically during day and evening sessions depending on the students when they register.
He pointed out the fact that Kalata institute as a renowned school in Cameroon is more inclined in offering quality education and has programmes that begin from the HND/BTS to the Ph.D. degrees.
Speaking to media practitioners during the ceremony, Dr. Armand Ngaketcha, the Director of ISKAI, stressed the various opportunities offered so far by the school through quality and modern standards of teaching which is one of the issues that are core to the management. He added that Kalata institute is more than ever through the newly acquired partnerships, devoted to career guidance, mentoring, follow-up, networking, internships, and employment opportunities in and out of the country.
"We are launching a project which to us is very important for the Cameroon we want and if we travel abroad, we have to keep in mind that we will be the ones to build our country and this can only be done through education…" Dr. Ngaketcha said.
Chief Executive officer of Conquez Ireland ltd, Jagdeep Sawhney said they have chosen Kalata institute because they are well established in Cameroon and moreover, thanks to Dr. Armand Ngaketcha who is a well-known academician.
He said: "We don't partner with anybody and everybody. They are very fortunate to have such opportunities for their students and whatever we will bring here, it will be of great benefit to students in Cameroon. They will get a very reasonable tuition fee, they will have quality training online and as well as teachers who will come to Cameroon in order to teach them directly. They will equally get experience by coming to our campuses in the United States or Greece through a short-term programme for a one or three months period without being charged any additional cost…"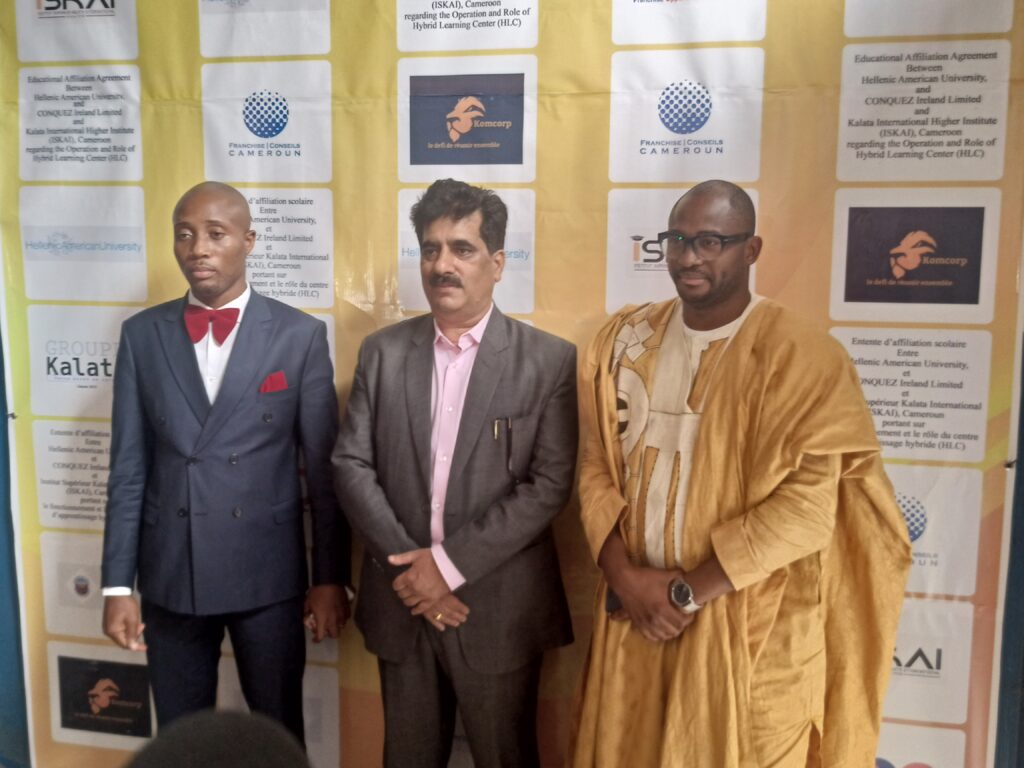 The management of ISKAI equally seized the opportunity of this partnership agreement to address the media as classes resume on October 3, 202,2 in the various campuses of the schoolsituated at the social insurance building at Avenue Kennedy and with two annex campuses in Ngoa-Ekele in Yaounde and Soa in the outskirts of Cameroon's nation capital.
Elise Kenimbeni