Within the framework of the 6th edition of the National Solidarity and Social Entrepreneurship week, a workshop to prepare the extension phase of the Unified Social Register took place on January 11, 2023, in the Conference Hall of the East Regional Council under the chairmanship of the Minister of Social Affairs Mrs. Pauline Irene Nguene.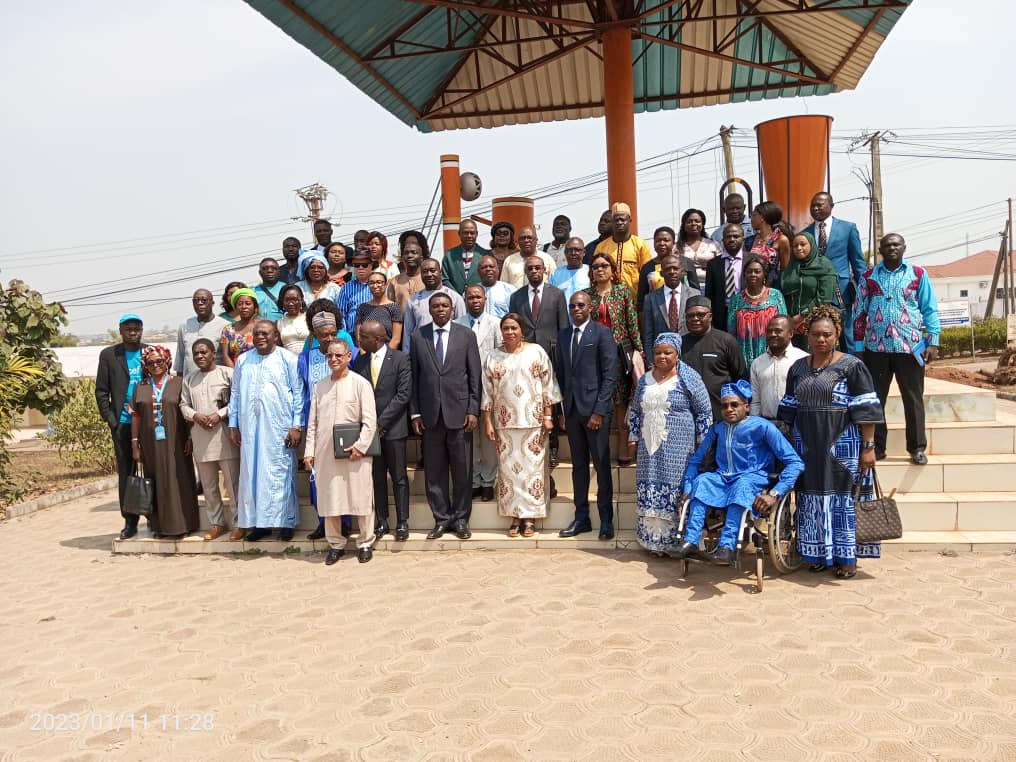 The Director of National Solidarity and Social Development, Mr. Nyambi III Dikosso presented the project of the Unified Social Register. His presentation highlighted the National policy on social protection, issues of universal health coverage, mechanisms for registration and management of information on socially vulnerable persons, vulnerability mapping approaches, and methodology of the Unified Social Register in Cameroon.
Mr. Aboubacar Guindo, Deputy Director of the World Food Program highlighted the importance of international solidarity and cooperation in order to strengthen social protection in Cameroon as well as some of their works in line with the social protection of vulnerable persons. Mr. Mohammed Aly Hamana, Head of the UNICEF sub-office in Bertoua talked about issues and challenges of vulnerable persons such as lack of birth certificates and potable water.
Pauline Irene Nguene, Minister of Social Affairs in her opening speech reiterated that 2023 is a year that opens in a context marked by national and international economic hardships with social repercussions that will bring new social vulnerabilities thus there is an urgency to have good information system and database for social resilience. For efficiency, the social protection system has to rely on a national vulnerability map and an accessible information system for all national and international actors that will bring adapted responses to socially vulnerable persons all over the 360 municipalities of the Republic.
The Unified Social Register is the solution to these pressing problems. She emphasized on the importance of the availability of reliable data and information for the planning and implementation of social protection policies in Cameroon.
Cellcom MINAS