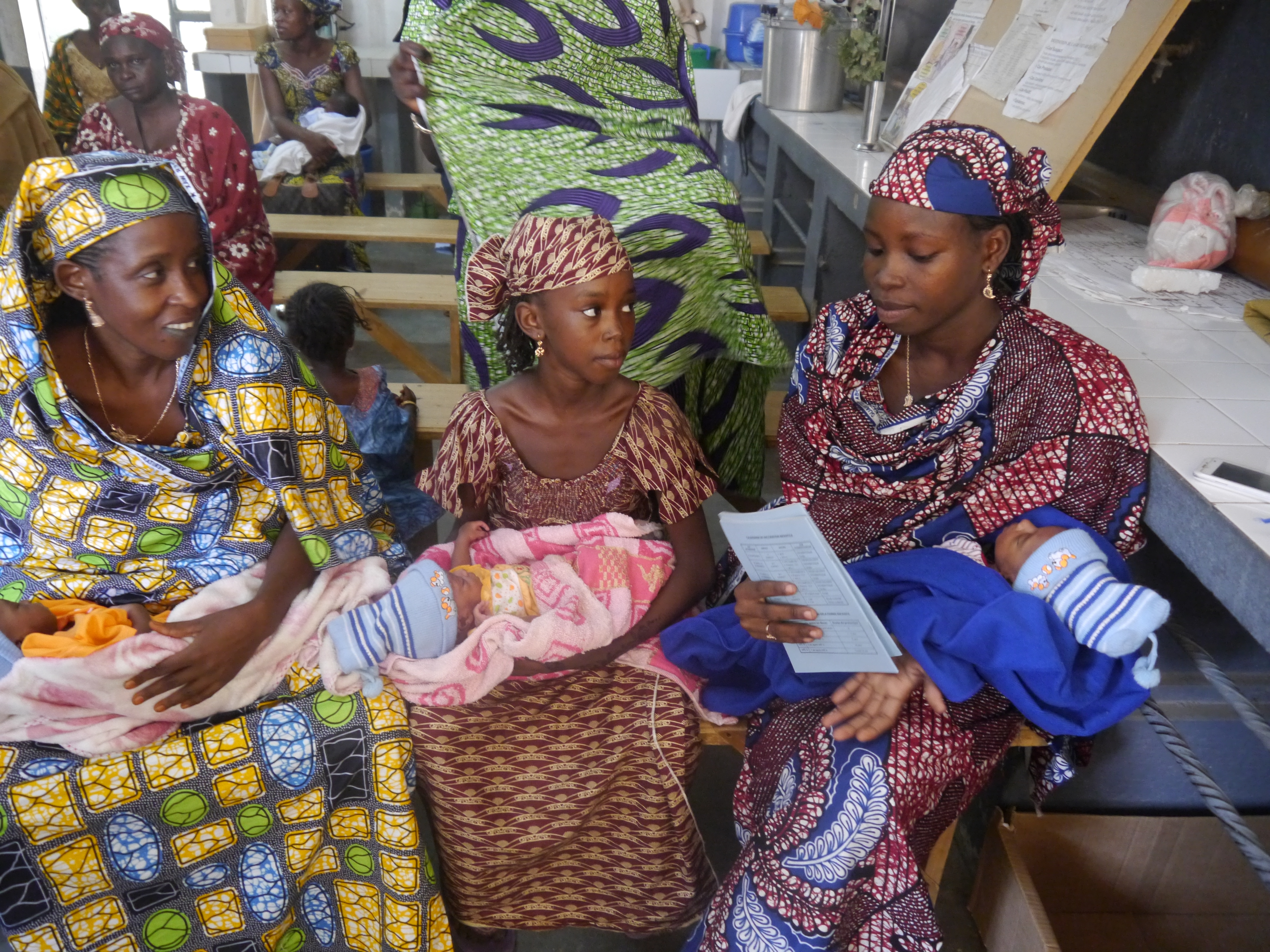 Activities and campaigns to boost family planning are continuously holding in the Far north region.
Increasing the rate of family planning in the Far north region remains a big challenge for health experts and organizations based in this part of the country. Sensitization campaigns, workshops and counseling sessions are the main activities put in place in this region which is the poorest with a 63% and among others the most populated and large. The issue of family planning is still a taboo subject, reason why many slow the pace.
According to many natives of this region in particular and the Northern part in general, it is difficult to adhere to the use of modern contraceptive methods. It is prohibited. People believe in their cultural and religious norms. What has been practiced by their fore fathers; what is ruled-out by the holy Koran and what religious dignitaries say or do. Women are influenced by decisions taken by their husbands and the communities in which they live. Many men for instance, say, using modern contraceptive methods is a means of preventing them from having sex at any time with their wives and to have large families like most Africans do. These preconceived ideas coupled to cultural beliefs impede on family planning.
Despite the reticence of many men and women, strategies to promote family planning have been put in place in several health centers in order to encourage them to adopt a modern contraceptive method. Most of the women sensitized have chosen long term modern contraceptive methods because of its cheap nature and easy use as they say.
"With a long term method like injectable contraceptives, I disburse less and use it after three months. My husband is not aware that I use it. I'm safe and cannot forget to take it". Zeynab, 37 said.
She added: "my husband did not want us to use condoms. He has been very rude to me when I mentioned it. I have been advised by one of the midwives of this hospital to use injectable contraceptives for a good and healthy family planning. I had to adopt a modern contraceptive method after giving birth to five children. I faced a lot of difficulties during my last delivery".
Naima, 25 said her husband has encouraged her to attain counseling sessions after she gave birth to twins some months ago. We met her at the Maroua regional hospital, where she was going to attend a counseling session with her sister-in-law. Naima is a mother of four children. She gave birth for the second time to twins.
"We put women in confidence when they come in for the first time. The family planning unit was created in January 2000. Since its creation, the unit has not witnessed a great number of women. Many fear to come here because of beliefs surrounding our muslim culture and also due to threats from their husbands. We have merged the family planning and vaccination units to encourage women feel free when they come in for the counseling sessions. While coming with their babies for vaccination they are free of suspicions from their husbands. We grant them post-partum counseling" said Berthe Kanawissa, midwife at the Maroua regional hospital.
"Till date, we have witnessed an increase in the number of women attending our counseling sessions. Per day, we have about 15 women and more than 100 per month. Many women, who have chosen long term methods, keep their hospital booklets here. This avoids suspicion at home by their husbands".
 Dr Jean Alain Mah, Head of UNFPA's sub-office in Maroua said: "In spite of all these past years' efforts, which are however promising, the rate of family planning in the Far north region remains low. A rate estimated at 3% according to recent studies. Yet, we greatly hope things will change with regard to our current activities on the field. Populations are continuously sensitized. Adolescents and youths are not left aside, they are one of our targets especially this ongoing holidays period. There are global dynamics that consist to reposition family planning as a strategy to reduce maternal mortality. UNFPA is jointly working with some Non-Governmental Organizations like GIZ and ACMS to promote family planning issues".
The Far north region notwithstanding the fact, there are several cultural and religious beliefs that hinder family planning, is presently the prey of the insecurity crisis caused by the sect Boko Haram. This has in one way crippled family planning activities conducted in the region.
By Elise Kenimbeni