Close to 20 registrars and clerks of the civil status registry office from the South-West region are participating actively in a three-day workshop in Douala, Littoral region.
 As part of a series of workshops organized by the Support Program for the Modernization of Cameroon's Civil Status Registry known by its French acronym as PAMEC II, a three-day training workshop holds from April 18 to 20, 2023 in Douala.
Participants trained in the course of this session that comes after the training workshop of trainers organized on April 13 to 14, 2023, are from the South-West region.
The trainees who are registrars and clerks of the national civil status registration office, BUNEC were upskilled in basic information and technology tools.
As indicated by organizers of this program, the training is aimed at helping trainees to have some skills in computer science; master how a computer works; list more than 6 peripheral devices that can be connected to a computer and their function; start and shut down a computer safely; use the Office suite to process text, create a spreadsheet and make a presentation; use the internet to conduct research, send and receive emails, interact on social networks; organize the filing of documents on a computer; use productive software on their tablets and smartphones as well as to make use of printers, scanners just to name these few.
Anna Enanga Itambi Itoe is one of the 20 participants who have been trained in this first cohort of trainees of phase 2 of the PAMEC project. According to her, the training was not easy but was insightful. She has gained many new notions in computer sciences.
"I wished to thank all the different trainers, the GIZ representative, and the staff of the national civil status registration office for this added value. It has not been easy for the past three days but we have learned a lot from the training granted to us through this program. All thanks go to PAMEC." She pointed-out.
Trainers of these practical sessions have focused training on the genesis of digital technologies; the field of application; the benefits of using digital technologies; the architecture and functioning of a microcomputer; input devices; the output peripherals; storage devices; operating systems and application software; how to start and stop a computer?
Aude France Bensong, Chief of Service for data processing files and statistics in the BUNEC South-West region is one of the trainers trained by the PAMEC II, she praises this initiative which allows her to share in return with others what she has learned.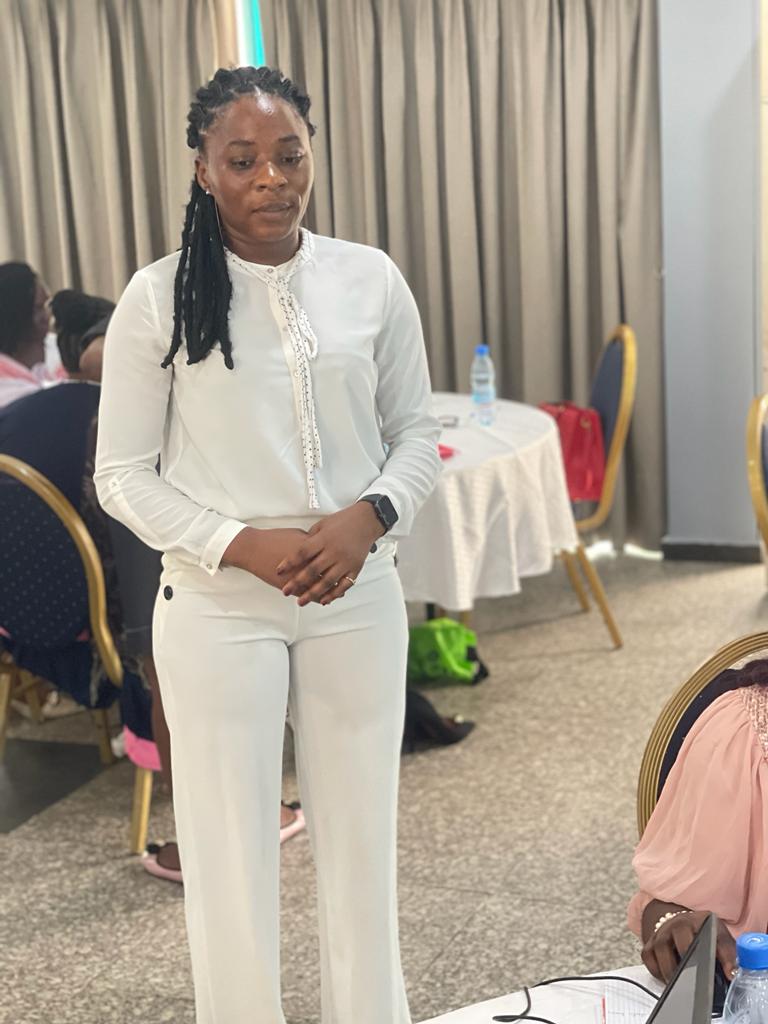 She said: "The main objective of this training was to show the different participants how to make good use of their IT devices such as computers and smartphones. We taught them how to use google meet and create a video conference. And we focused on practical exercises that will greatly help them. We taught them how to draw tables with the content; create an Excel sheet with graphs. They did it themselves and we printed it. We are therefore sure that at the end of this training, many practical aspects unknown to the participants will benefit their services."
The 20 trainees were equally schooled on: the use of computer equipment; the use of a keyboard; the use of Microsoft Office; preventive maintenance of computer equipment; cybersecurity and data protection and on internet and computer networks.
Co-financed by the Korean cooperation KOICA, the digitalization component of the Support Program for the Modernization of Cameroon's Civil Status Registry, PAMEC II was launched in September 2022 by the Ministry of Decentralization and local development, MINDDEVEL with the key objective, of digitalizing civil status registry in some 20 pilot councils, notably in the North, West, South-West and South region s of the country.
Worthy to note, the upcoming training sessions of this program will take place in, Bafoussam, Garoua, and Ebolowa.
Elise Kenimbeni