National assembly's November ordinary session ended on Friday, 10th December 2021 with the 2022 finance bill and ten bills adopted after a full month of activities.
The November ordinary session of parliament has ended in Yaounde, Cameroon with ten bills passed on and the 2022 finance bill adopted with a balanced in income and expenditure standing at 5752.4 Billion FCFA.
During the closing ceremony chaired by right Honourable Cavaye Yeguie Djibril who is the Speaker of the national assembly, emphases were laid on key issues that need to be carried back home by the various members of parliament.
A moment of silence was observed with regards to the recent attacks perpetrated on November 24, by separatists at the Grammar school of Ekondo Titi, in the South-West region of the country. The inter-tribal conflicts witnessed equally in the Logone and Chari division of the Far-North region between the Arab Choa-Mousgoum- Massa ethnic groups also stroke the attention of the Speaker of the national assembly, who looked indignated with these civil conflicts jeopardizing the country's stability and development.
The President of the national assembly just like in the start of the November session reiterated calls on the welcoming attitudes to be adopted by Cameroonians notably key actors like government officials and authorities, members of parliament, forces of law and order. Cavaye Yeguie Djibril preaches for a peaceful and blissful organization of the 2021 African cup of nations, Total Energies in our country.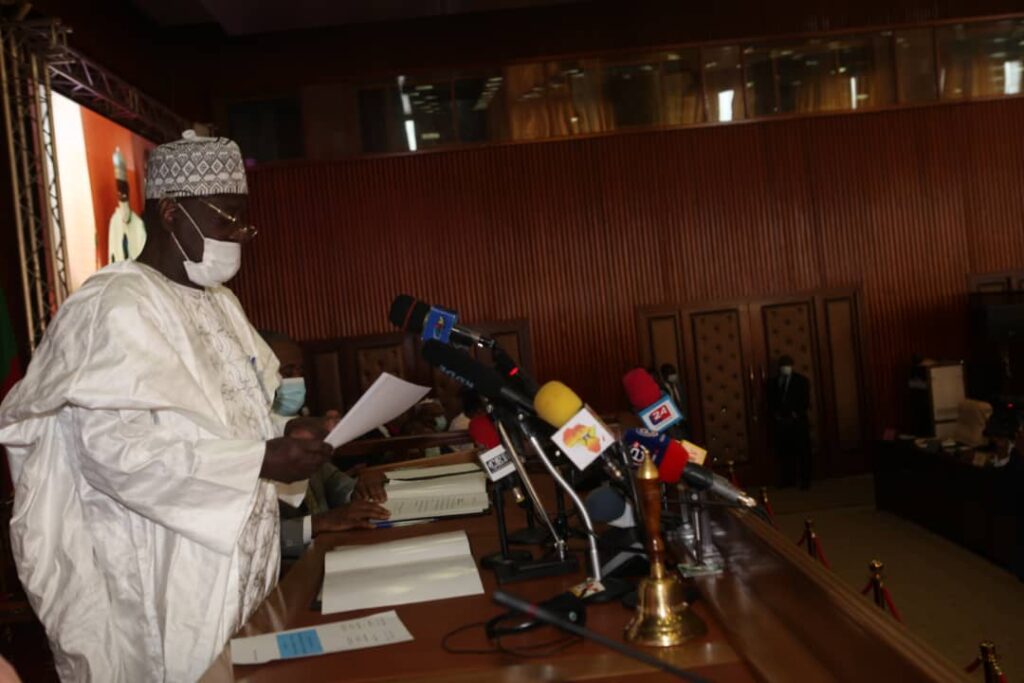 Cavaye Yeguie Djibril said: "Even though Cameroon is ready to host this special AFCON with state-of-the-art facilities, it would not be superfluous to lay emphasis on security and health conditions. We are convinced that the professionalism of our forces of law and order will keep them alert. Cameroon remains a safe country. I, therefore, exhort our compatriots to hold fast to what makes Cameroon, the land of legendary hospitality, unique. The tournament will, no doubt, whip up our emotions but we should show proof of fair play and discipline by remaining calm…"
President Cavaye Yeguie Djibril did not hesitate to recall to the public the need to redouble vigilance as the COVID-19 pandemic keeps threating the population with new variants detected by health experts.
"We need COVID-19 free AFCON. That is the challenge that Cameroon must overcome." He said.
The tight and full month November ordinary session therefore officially closed up on December 10,2021 in the presence of several government officials and members of the diplomatic corps.
Elise Kenimbeni