Minister, Pauline Irene Nguene of social affairs in her keynote address castigated the inhumane treatment to which many old people are subjected daily.
"The young girl of today will be the older woman of tomorrow." It is on this key reminder that the minister of social affairs, Pauline Irene Nguene opened her official speech to mark the 32nd edition of the international day of older persons. The minister underscored the fact that many old persons are abandoned by their families, and face social exclusion and inhumane treatment which are deplorable.
Social affairs' patroness was speaking during the celebration that took place on Saturday, October 1, 2022, in Yaounde, Cameroon's nation capital focused on the theme: "Resilience and Contributions of Older Women".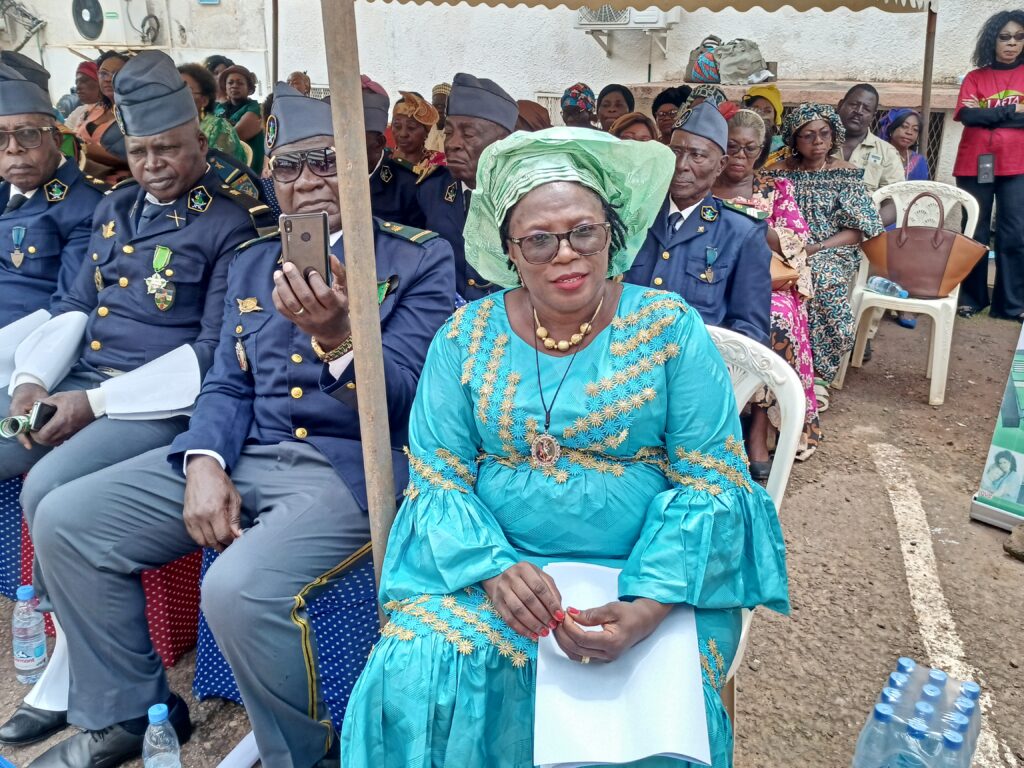 The event was equally attended by the minister of women's empowerment and the family, Marie-Therese Abena Ondoa, other government officials, international partners, and local NGOs such as UNFPA and Living Alternatives for the Ageing, LAFTA.
Tackling stigmatization & Discrimination
The Minister who praised the contributions of older persons in our societies, equally said they are key actors that need to be fully implicated in decision-making.
In line with the theme of the 2022 celebration, Pauline Irene Nguene said government during the elaboration of its policies of sustainable development takes into account all aspects of aging.
Minister Pauline Irene Nguene said elderly persons should not be left behind especially older women in socio-economic activities.
She emphasized the fact that close to 700 million people worldwide now have more than 60 years and in 2050, 2 Billion people, that is 20% of the world population will be 60 and more than. These statistics unveiled by the Minister and which are sourced from the United Nations are to showcase the rapid growth of the population. In Cameroon, as stated by Minister Nguene who relied on figures of BUCREP, the aging population is of 1.143.691 persons as of 2015.
In terms of actions carried out so far by the government, she cited among others: the promotion of the know-how of older persons; the production of a national guide on aging; the organization of sensitization campaigns in order to prepare old persons for retirement; the progressive creation in reference hospitals of geriatric pavilions and the support of older persons' associations and groups with material and sanitary kits.
Jeannette Esso, spokesperson for the older persons in her speech outlined a good number of issues that they face daily. She said, older persons are often victims of violence, social exclusion, discrimination, and stigmatization and have little access to social services.
Mrs. Esso stressed the fact that government should give a helping hand to older persons in the fight against social abuses, setting up free-of-charge treatment and care of some pathologies linked to old age and strive for the respect of their human rights and ameliorate their living in terms of socio-economic empowerment with income generating activities.
Key role of older persons
The 2022 theme of International Day of Older Persons chosen by the United Nations serves as a hallmark and reminder of the significant role older women play in traversing global challenges and contributing to their solutions with resilience and fortitude.
Through this theme, the United Nations recognizes the vital contributions of older women, and promoting the inclusion of their voices, perspectives, and needs are critical to creating meaningful policies to enhance a holistic response to local, national, and global challenges and catastrophes. The 2022 international day of older persons is a call to action and opportunity aimed to embrace the voices of older women and showcase their resilience and contributions in society while promoting policy dialogues to enhance the protection of older persons' human rights and recognize their contributions to sustainable development.
Elise Kenimbeni