As part of her contact tour in Cameroon, newly appointed Regional Director of UNFPA's West and Central office (WCARO) met in Yaounde, top government officials and strategic partners.
On her top agenda's visit, Mrs Argentina Matavel Piccin met with Prime Minister, Head of government Joseph Dion Ngute and later on followed series of courtesy exchanges with the ministers in charge of economy, planning and regional development, Alamine Ousmane Mey and Mounouna Foutsou of youth affairs.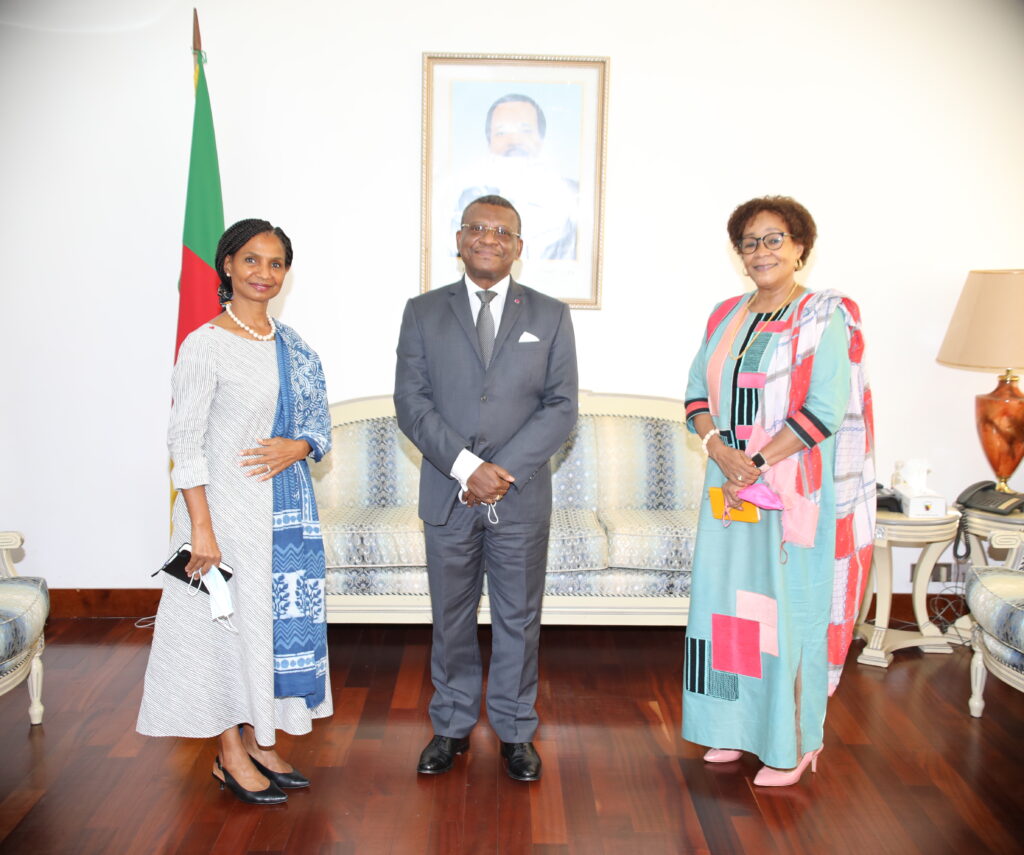 Visiting Regional Director of UNFPA's WCARO in a strategic meeting held on October 07, 2021 at the Yaounde Hilton hotel recognized the long path undertaken so far by Cameroon's government in support of all the various actions and developmental plans carried-out by the United Nations' agency notably since the 1994 ICPD summit in Cairo, Egypt.
Mrs Argentina Matavel Piccin equally acknowledged the unconditional support of Cameroon in the implementation of the 17 sustainable development goals (SDGs), the demographic dividend's concept and its components. While praising government's continuous efforts in the fight against gender inequalities, maternal and infant mortalities as well as gender based violence in communities, the Regional Director called on collective and concrete actions.
She said:"We are facing a situation that requires concrete, collective, urgent and large-scale actions. We cannot please ourselves, be happy and limit ourselves to scattered and isolated actions. It is based on this conviction that Sustainable Development Goals, which constitute a compass for the international community, prescribe that, effective partnerships between governments, the private sector and civil society organizations are necessary. They must put people and the planet at the center of concerns. UNFPA, the United Nations agency for Sexual and Reproductive Health, is committed to this culture of partnership which allows our organization to integrate all components of modern society into its operations."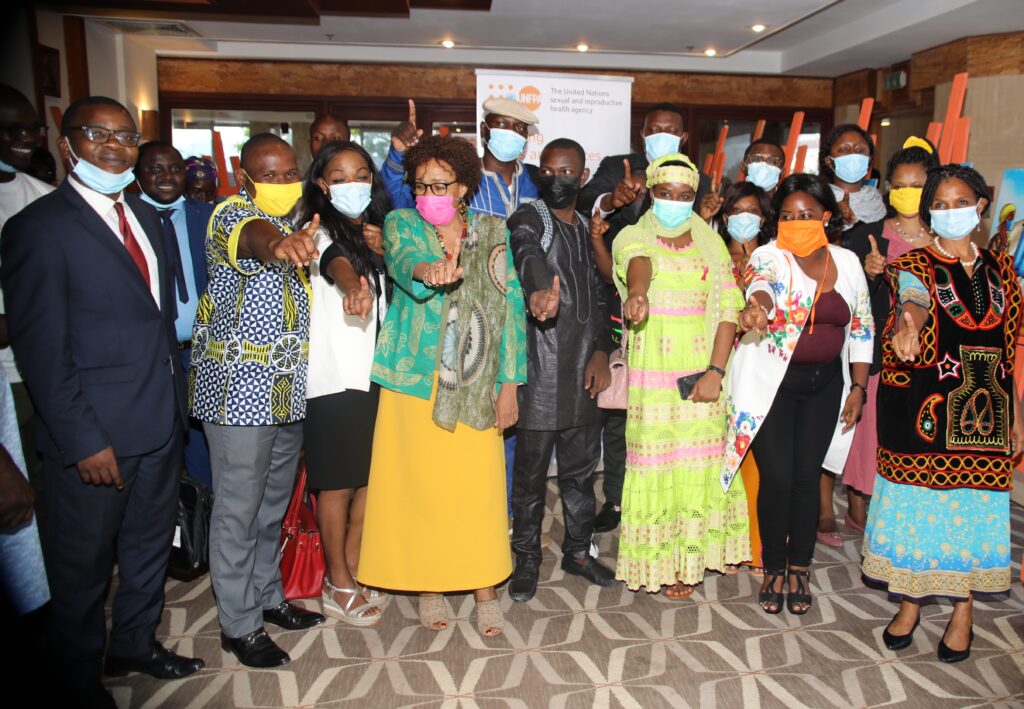 Added to her appeal, she underscored the fact that, UNFPA remains a key partner with open doors and ears to any action that could impact on the population's well-being.
"This is an opportunity to reiterate to the government and the partners here present that UNFPA remains committed and determined to offer the best of its talent and expertise so that the demographic dividend is a reality in Cameroon, thanks to the development of its human capital." She said.
After the exchange with partners, Mrs Argentina Matavel met with media practitioners in a brief session dedicated to highlight key points of her contact tour in Cameroon.
Speaking to media men, the Regional Director said UNFPA and her different partners are committed to tackle by all means unmet needs in family planning, maternal deaths, gender based violence (GBV), child marriages etc. which are on the road map of the transformative results to be achieved by 2030.
On the question to know how she will engage youth associations and movements who have so far been key contributors on strategic plans set up by UNFPA, Mrs Argentina said nothing cannot be carried-out or achieved without the participation of young people. She outlined the fact that young people play a pivotal role in UNFPA's programme.
"As I mentioned before, all my three zeros that is: Zero unmet need for family planning, zero preventable maternal deaths, zero gender-based violence and harmful practices. These results we are looking for cannot be achieved unless the young people themselves adopt them. We centre our programmes on young people. And of all these three, I will put the family planning at the centre because often times, when young people are not in control of their bodies, this can impact on their development."
In her statements, Mrs Argentina also mentioned the fact that there is need to fully implement comprehensive sexuality education in schools through-out the young people who will later on positively impact their communities.
The press conference coordinated alongside UNFPA's Resident Representative, Siti Batoul Oussein equally gave root to clear indications on the missions of the UN agency in charge of population issues.
Mrs Argentina Matavel Piccin stressed on the fact that, UNFPA as an agency does not carry-out direct sensitizations on the field. UNFPA for palpable results works with civil society organizations, traditional and religious leaders, youth movements, female associations and platforms, the media just to name these few.
Elise Kenimbeni