Paul Atanga Nji, Minister of territorial administration was speaking in Yaounde on December 9, 2021 as he launched the second bi-annual conference of regional Governors.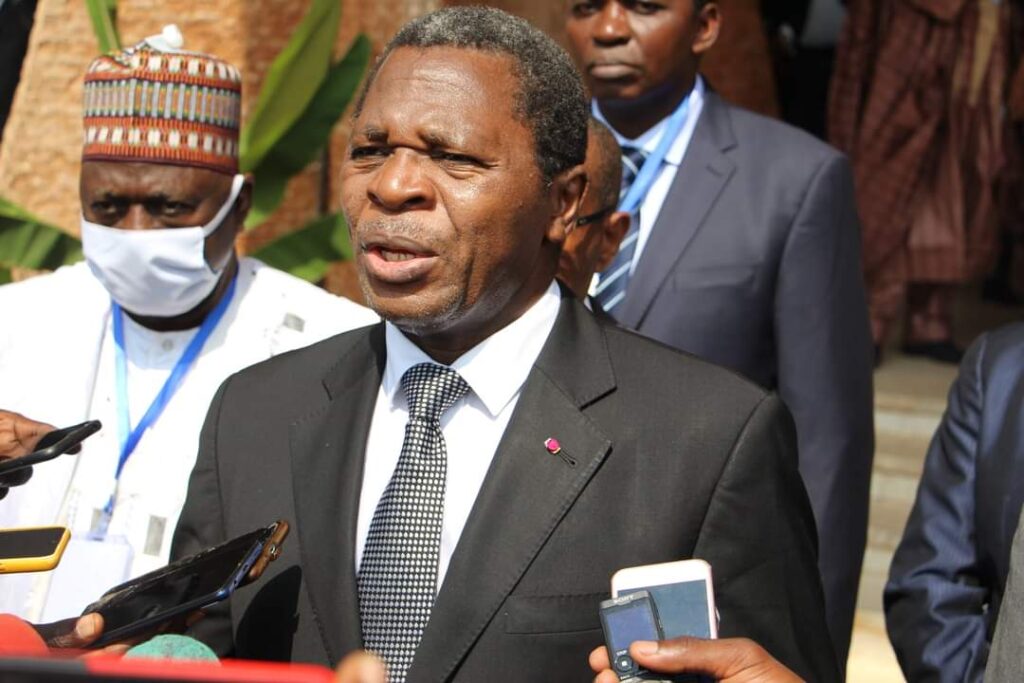 As of tradition all ten regional Governors of Cameroon were convened in Yaounde for a two-day security meeting placed under the theme: "Administrative authorities and security guidelines for end-of-year feasts and African cup of nations total energies 2021."
Being the second and last of the year, the conference chaired by the Minister of territorial administration, Paul Atanga Nji focuses on ensuring the smooth running of end-of-year festivities and pacing up preparations ahead of the upcoming African cup of nations to be hosted by Cameroon from January 9 to February 6, 2022.
Paul Atanga Nji said for an event to be successful such as the upcoming African jamboree to be hosted by our country, there is need to put all hands on deck in order to uplift the challenges.
The occasion was well chosen to review all threats hampering security in some affected regions of the countries like the South-West, North-West and Far-North. The Minister outlined the fact strategies have been set-up to appease the situation and protect citizens and their properties.
He equally stressed on the fact that, regional Governors who are at the core of the event have more than ever the duty to reinforce security in their various grounds and create room for viable activities as the country will play host to thousands of tourists and other key actors of football. He added that, some Governors for this purpose have been designated earlier as presidents of sites' committees in Yaounde, Douala, Garoua, Bafoussam and Limbe where different competitions will be played.
In his key address, Minister Atanga Nji called on all Cameroon to portray a positive image of the country which has been described as Africa in miniature.
"Cameroon is known as Africa in miniature and this is why I'm calling on regional Governors to give our country the best image during this continental competition, we must fight against public disorder before, during and after competition. We must keep our cities clean by fighting against urban disorder and by organizing the motorbike sector. During this completion every Cameroonian must be an ambassador by be welcoming, polite and behaving reasonably. I insist that during the AFCON, each Cameroonian must be an ambassador because President Paul Biya wants visitors who come here to go back with the image of a big Cameroon with great citizens, with wonderful infrastructures, all behind a great leader, His Excellency, President Paul Biya…"
On a firm tone, territorial administration's patron has warned all political leaders who wish to disrupt the AFCON 2021. He promised hard times to these troublemakers who to him, will be well served in case they trigger disorder in the country during the competition.
Other salient issues highlighted by Minister Paul Atanga Nji during the opening session of the conference of governors were to reflect on how to step up strategies that will help tackle urban crimes and drug trafficking which is a permanent disaster for young people and by the way intensify measures on the fight against pandemic disease COVID-19.
Governors' Reactions
Midiyawa Bakary, Far-North region
With the civil fightings that have erupted and caused deads in the Logone and Chari Division of the Far-North region, between the Arab Choa and Mousgoum communities, the Governor told media practitioners that, security measures have undertaken to bring the situation at heels.
"The situation is back to normalcy. Of course, we have here and there some people who are causing violence. But right now, the situation is back to normalcy. I will be going back home and immediately to the town of Kousseri to hold an emergency meeting with various stakeholders. You know that in the upcoming days Cameroon will host the African cup of nations, and Garoua is one of the towns which have been chosen to host the competition. With neighbouring countries like Chad, Sudan, Mauritania and Nigeria, some of these people will wish to pass through the Far-North region to reach Garoua so it is not acceptable to show them such a deplorable situation…"
Awa Fonka Augustin, West region
Governor of the West region, Awa Fonka Augustin said all is set for a hitch-free competition in Bafoussam.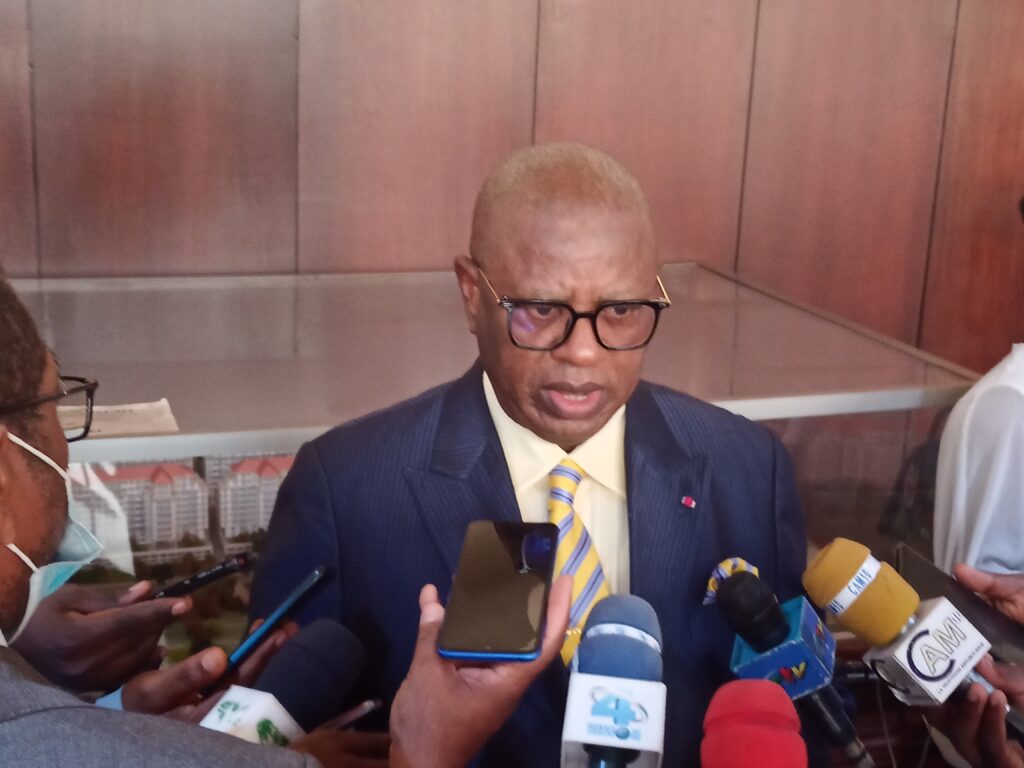 "The West region is faring well. we are preparing for end of year festivities as well as African cup of nations. This is the first time that the West region will be involved, so we are enthusiastic about it and we are mobilized to ensure that everything goes on hitch-free. The particularity with the West region is that, it is not only the regional headquarters, Bafoussam that is involved, equally the entire region and you need to know that the West region is a touristic destination, the chiefs and everybody are mobilized in order to see that it moves on well…"
Adolphe Lele l'Afrique, North-West region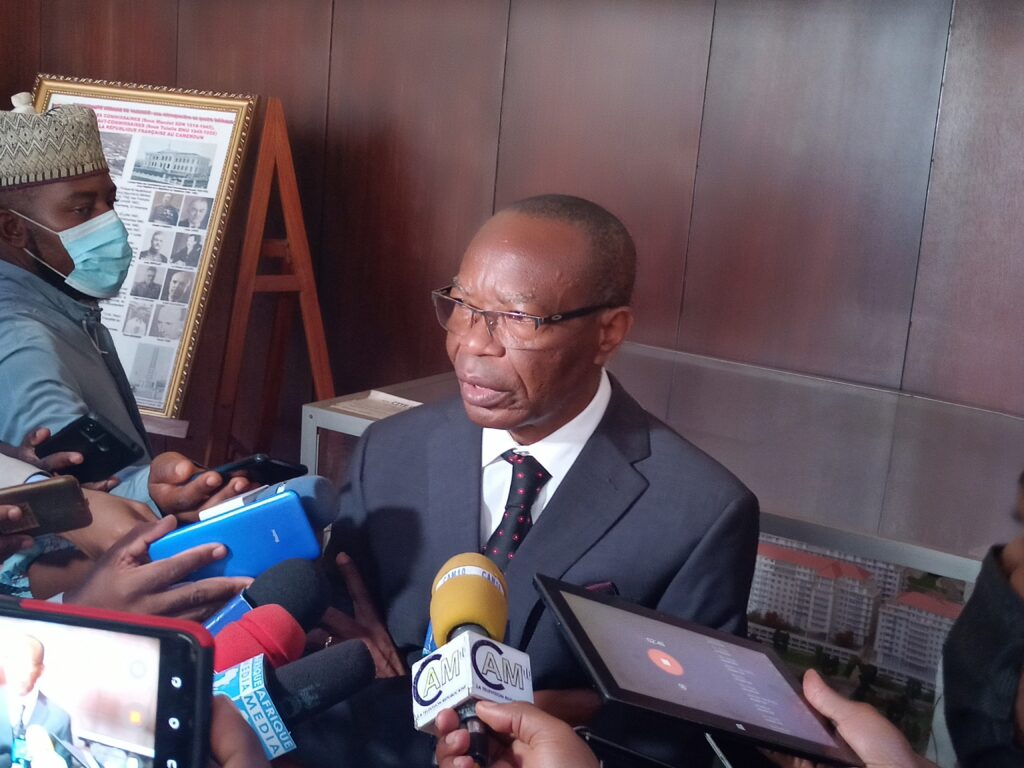 "We have taken necessary security measures to prevent any incident coming from us to disrupt the competition in Bafoussam. As far as end of year feast are concerned, necessary security measures have been taken by the different security services to avoid major incidents before celebrations, during the celebrations and after celebrations…"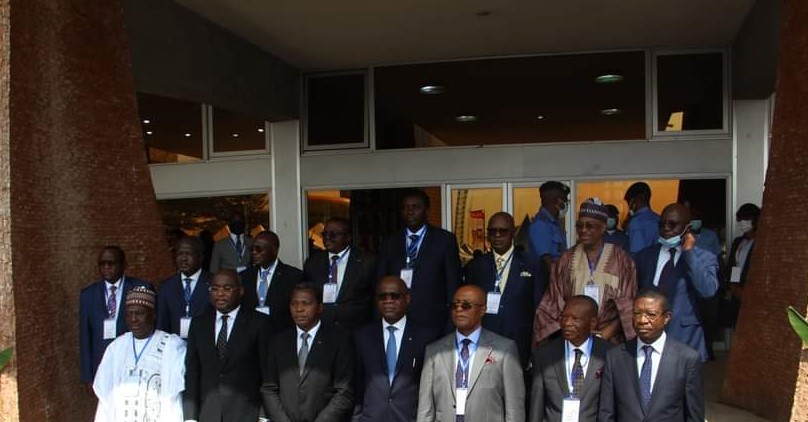 The two-day conference ends on December 10, 2021 with some recommendations from the various participants at this security meeting.
By Elise Kenimbeni