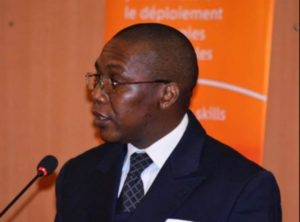 In a press release signed Friday March 6, 2020, Cameroon'health Minister Dr. Manaouda Malachie confirms the first case of the coronavirus in the country.
According to information, the victim has been identified as a 58-year-old French national who arrived in the country on February 24.
''The case was placed in solitary confinement in the Care Center of the Yaounde Central Hospital for appropriate treatment,'' says the minister's release.
Days ago in a meeting with health officials and the World Health Organization, Minister Manaouda reassured the country that government has put in place measures to prevent the spread of the virus.
Yet, since the outbreak of the Coronavirus, Cameroon's government has taken a series of measures to prevent the virus from entering its borders by setting up of toll free numbers 1500, 655978711.
TimesNews2