From July 25 to 27, 2017, governors are gathered in Yaounde-Cameroon.
The ten regional governors are meeting in Yaounde for their 2017 first semester conference placed under the theme: "Administrative authority, preservation of social peace and protection of the national territory". This traditional conference of governors holding in Yaounde, the nation's capital highlights once more the issue of peace and stability, following recent advents in the country.
In his opening speech, the Minister of territorial administration and decentralization said the meeting holds at a moment there are several challenges notably the needs for continuous peace. René Emmanuel Sadi said; peace needs to be promoted in the different regions of the country. Social peace in Cameroon has continuously been rocked by bomb attacks in the Far north and other havocs.
"There are so many people around us. So, when they face trouble, they come to our country to seek refuge. The large amount of refugees we have in this country shows that we have a peaceful country which is stable. But of course, because peace is precious, we have to maintain it in order to avoid many factors to jeopardize it. We still have some concerns here and there; in the Far north region we still face the Boko Haram insurgency which has caused a lot of damages; in the Eastern part of our country, we have the crisis in Central Africa Republic which affects us. But we can say that we are progressively making efforts to tackle all these issues in order to strengthen our peace".
The governor of the Far north region, Midiyawa Bakary, in an interview said the situation is relatively calm; strategies are continuously put in place to crush down the Boko Haram sect. He hailed government's and international organizations' efforts as well as those of the populations in the fight against this terrorist group. On his part, the governor of the East region, Gregoire Mvongo said: "In refugees' camps, the major preoccupation at this time lies on the care of refugees due to the fact that resources allocated by humanitarian organizations have been reduced".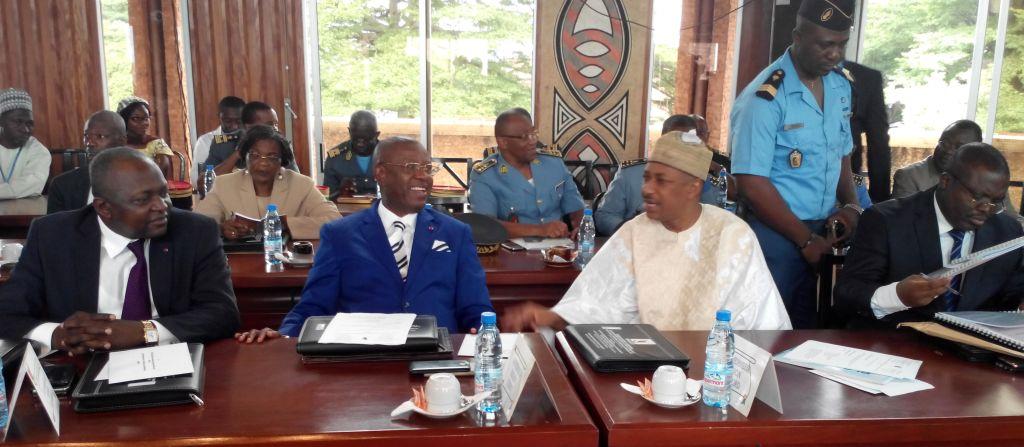 As the conference unfolds in Yaounde, the Minister delegate at the presidency in charge of defense, Joseph Beti Assomo will exchange with governors and other participants on the illicit circulation of arms. The Minister of finance, Alamine Ousmane Mey, is expected to make an "exposé" on customs' traffic while Minette Libom Li Likeng, Minister of posts and telecommunications shall lay emphasis on the protection of the national territory in the domain of ITCs. Another important topic to be discussed during these three day conclave is: the management of refugees and internally displaced persons.
By Elise Kenimbeni