The deputy mayor was speaking on Wednesday August 9, 2017 during the official contact visit of the Governor of the Center region in the Yaounde VI district.
The occasion was well seized by the leading executive council of Yaounde 6, who reaffirmed their commitment to improve on the well being of thousands of people living in this vast area that makes up the city of Yaounde in Cameroon.
The deputy mayor of the Yaounde 6 council, Saint Eloi Bidoung, in his speech outlined a series of problems impeding the development of the district.  He said the Yaounde 6 district has grown large and the population has doubled which implies there is need to: rehabilitate some main roads, equip the Biyem-Assi district hospital with an appropriate technical unit that will facilitate emergency cases. He equally said populations are living in serenity and peace. The two months salaries arrears of agents of the council have been paid, thanks to the Senior divisional officer (SDO) of Mfoundi, Jean Claude Tsila.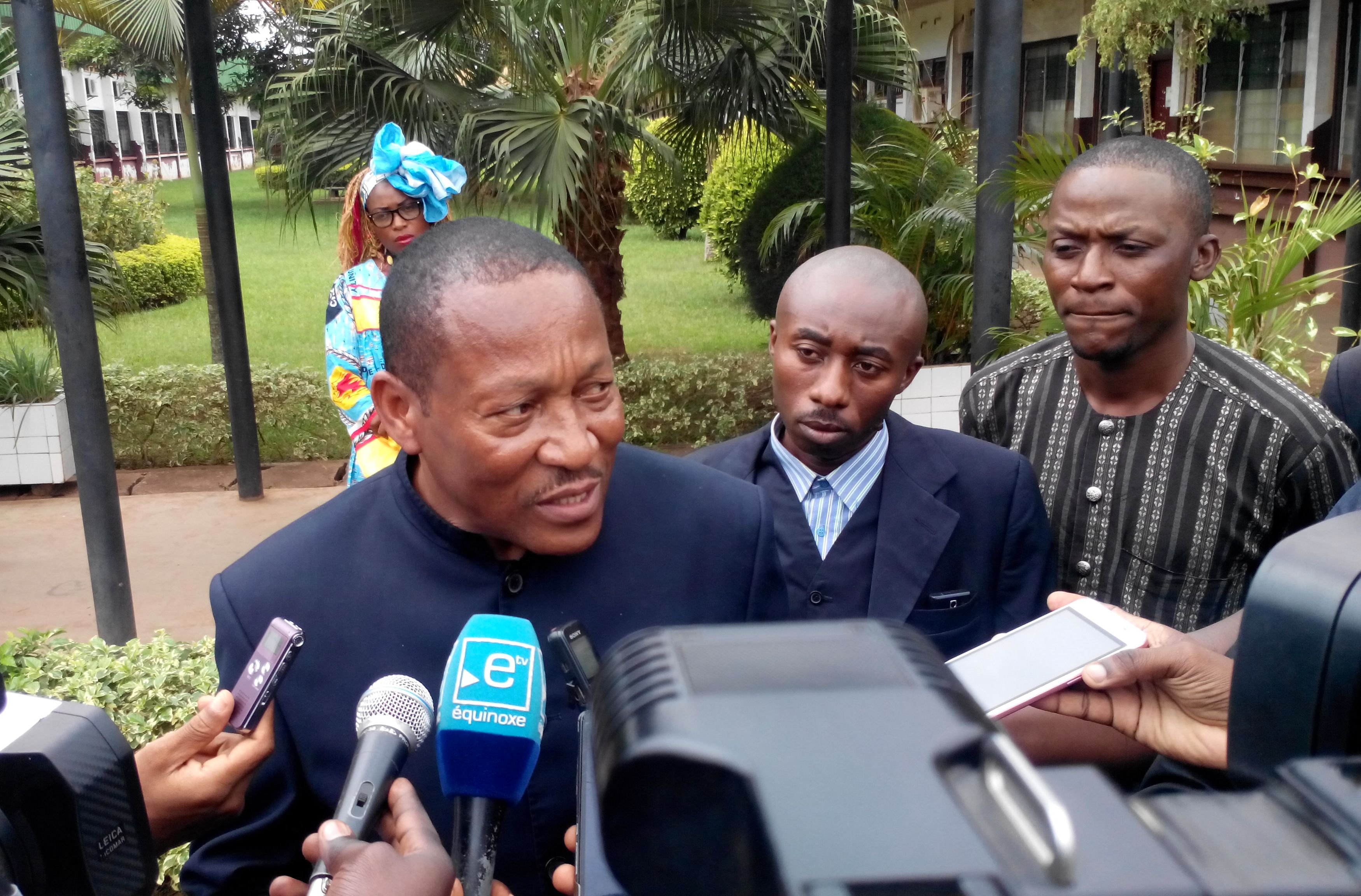 Saint Eloi Bidoung, 3rd deputy mayor, acting as the interim mayor said: "contrary to what people say and write the Yaounde VI council functions smoothly. We are in a situation where we have to acting mayors. The third and fourth deputy mayors as provides the law. We solve daily matters of the council; financial affairs are submitted to the Senior divisional officer as of the case of salaries. He has ordered the payments of salaries arrears. There is no bankruptcy in Yaounde 6, no cessation of work; there is no power tussle among the mayors. We are just awaiting the official validation of the newly elected executive council by the CPDM party's hierarchy".
The Governor of the Center region, Naseri Paul who paid a working visit in the area as part of his official contact visit made a great number of recommendations to all administrative authorities of the district. He called on continuous peace and collaboration in the executive council. He equally emphasized on the fight against urban disorder notably in the Accacia market where sellers are occupying the roadway and in the streets of Yaounde 6 with motorbike riders permanently on mad rush. Drinking spots and churches emerging in the area were not left aside. The Governor said a vast campaign to intensify the fight against urban disorder is underway and mechanisms to boost the said campaign have been studied by the SDO of Mfoundi. Before leaving the cosmopolitan area, Naseri Paul Bea visited the renowned national center for the rehabilitation of disable persons at the Etoug-ebe neighbourhood.
By Elise Kenimbeni