Honourable Muyali Meboka was elected on Friday, 18th March 2022 as new Vice-speaker of the national assembly.
Honourable Mary Muyali Boya epse Meboka, CPDM MP from the Ndian division in the South-West region of Cameroon was unanimously voted on Friday 18th March 2022, during a plenary sitting which was once more saw the great victory of right honourable Cavaye Yeguie Djibril.
The female MP of Ndian replaces late honourable Emilia Monjowa Lifaka who passed away on April 20, 2021 in Buea. She was carried at the helm by the Cameroon's people democratic movement, CPDM, her political party. Honourable Mary Muyali Boya Meboka now figures amongst the six vice-speakers of the lower house of parliament.
During an interview with media men, the newly elected CPDM Vice-speaker acknowledged the fact that there are several challenges to uplift during her mandate but called on a collaborative spirit with the populations who she entirely represents at the lower house of parliament.
She said: "I pray God that I will be able to concentrate on the effective representation of the population. I pray the population that, they should be able to collaborate with us because we are there to support them, we are there to control government's action on their behalf and sometimes if the populations do not articulate their problems very well they may think that we are not working the way they want. So I pray for that collaboration between me and the population that we represent and we will effectively try to do more and more to be able to see that problems of the population are more and more resolved within our politics in Cameroon."
Honourable Muyali Meboka has long occupied the post of vice-president of the CPDM parliamentary group at the national assembly. With a deep knowledge of the socio-political and economic spheres of the country, the female MP has a post graduate certificate in systemic organization development and a wide range of trainings grabbed in Tanzania, South Africa, Kenya, Mozambica and Burkina-Faso.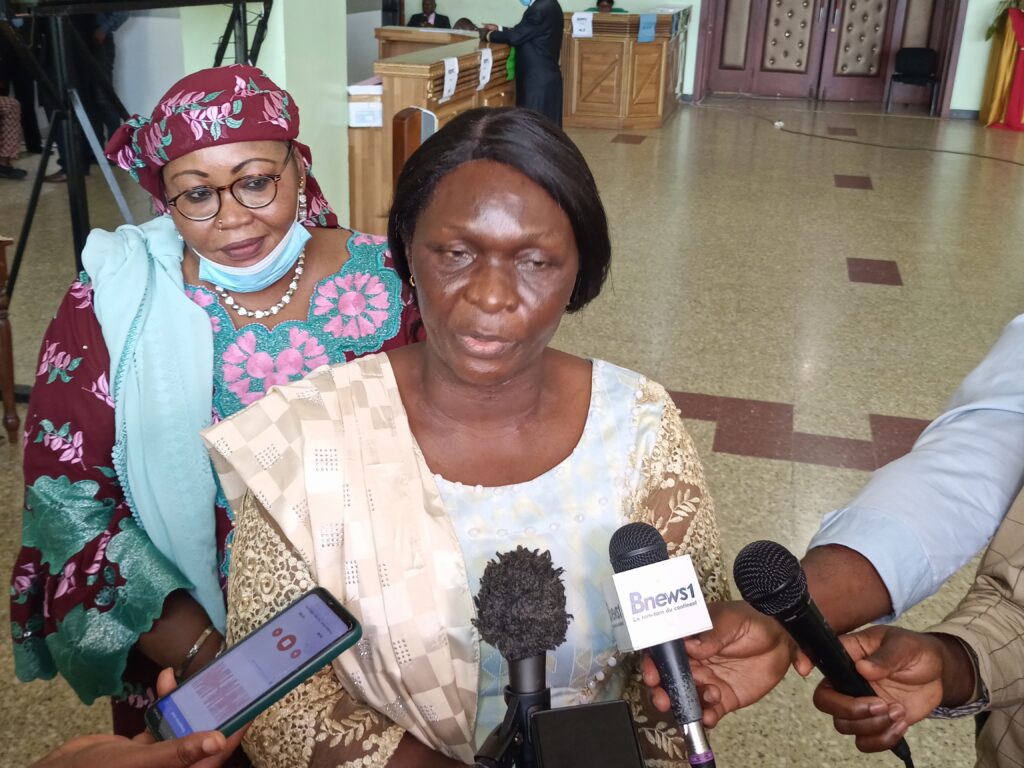 The trained agricultural engineer from the university of Dschang, West region of Cameroon, has in the course of her in-depth studies and trainings equally bagged a Masters of science(MSc) degree in development training and education from the university of Wolvehampton in the United Kingdom. Honourable Muyali Meboka has also worked for several years with IRAD in Ekona, Korup project and served as Ndian divisional delegate for environment and protection of nature.
Elise Kenimbeni