Cameroon played host to the first ever held Yaounde International forum on disinformation. The two-day event took place from June 13 to 14, 2022 at institut français du Cameroun.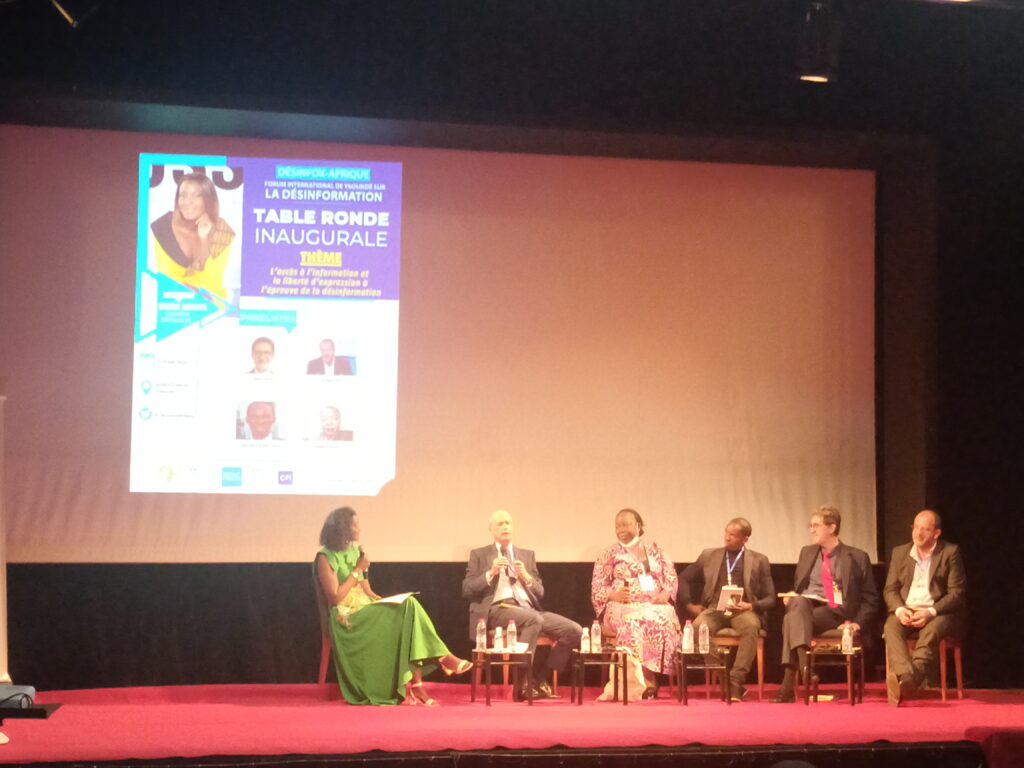 Administrative authorities, Diplomats, Experts in Factchecking, Journalists, bloggers, students and other key actors engaged in combatting fake news gathered in Yaounde, Cameroon from June 13 to 14, 2022 as part of a two-day event organized by local based NGO known as Adisi Cameroon in partnership with CFI medias. The event which was a grand premiere in the Central African sub-region was dubbed the Yaounde International Forum on Disinformation.
Speaking at the opening session of the Yaounde International forum on disinformation, Paul-Joel Kamtchang, Executive Secretary of Adisi Cameroon said the proliferation of fake news has increased with time due to access to internet and abusive usage of social networks by people. A phenomenon which to him has to be strangled by all means as it hampers the well-being of several families and governments.
According to Paul- Joel, this encounter is a key indicator of how dangerous fake news, disinformation, misinformation and poor information could impact and break our lives. And this calls for immediate actions that can counteract this scourge.
He underscored the need for concerted efforts in order to tackle disinformation which in turn paves the way to hate speech. He made the call to all key actors notably journalists, bloggers and government officials who are at the heart of daily activities in the country.
As a renown investigative journalist, data and digital rights' activist, Paul-Joel Kamtchang has expressed the will for governments to put in place a framework law on access to information that will help boost open data.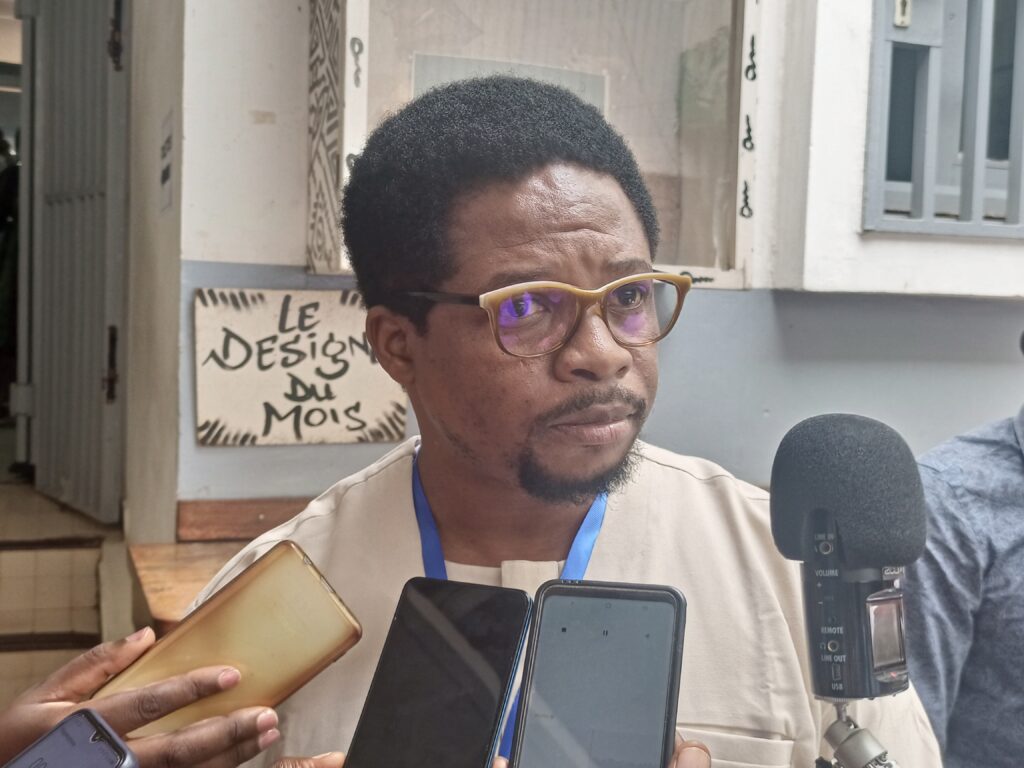 In his address, Paul-Joel Kamtchang equally paid last tributes to Journalist and crusader against disinformation, Jean Saint-Clair Maka Gbossokotto from the Central African Republic, who died in February 2022.
French Ambassador to Cameroon, Christophe Guilhou praised the initiative and mostly the support of CFI Medias in organizing such an event on a problematic issue that affects the world, yet very crucial in Cameroon and the Central African Republic.
Ambassador Christophe Guilhou who is active on social networks has faced several threats and has been a subject of fake news with regards to his diplomatic mission in Cameroon, said this cometogether will help move forward collective responsibility and initiatives to fight against disinformation. He said Adisi Cameroon alongside CFI medias and other partners have paced-up on a scourge which fragilizes our societies.
On his part, Thierry Vallat, Chief Executive Manager of CFI said the forum comes at a right moment and its organization in Yaounde is well-chosen as Cameroon is a hub in the CEMAC sub-region.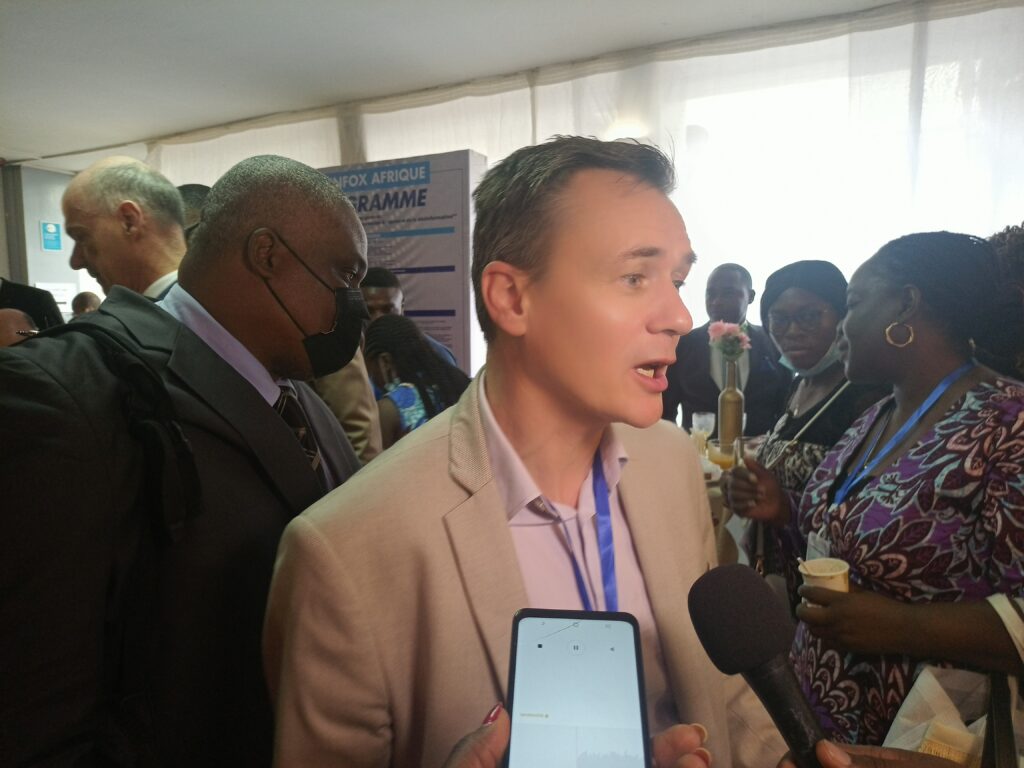 Mr. Thierry Vallat outlined the fact that the Yaounde international forum on disinformation acts as a contributive piece in highlighting the spirits of populations and besides, it is a healing process undertaken in order to squizz out disinformation which is a 21st century ill.
"The fight against disinformation is our first priority at CFI because if we don't have or do good information, we don't have good journalists…" He added.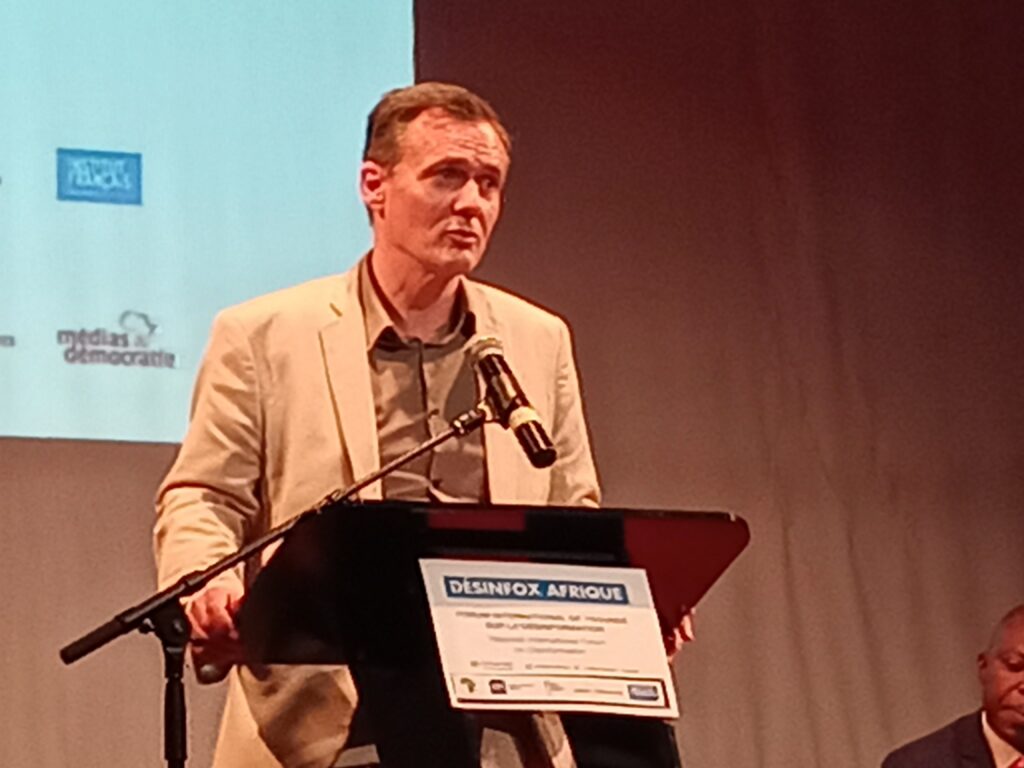 With the major objective to construct a national and international synergy on counteracting the proliferation of fake news in Cameroon, the Yaounde international forum on disinformation has indepthly explored means that will help in advancing the fight. Experts from countries such as Senegal, Benin, Cote d'ivoire, Mali, the Central African Republic, Cameroon and France just to name these few, have mooted strategies at all levels.
Elise Kenimbeni