Another group of seven ministers appeared before the finance and budget committee of the national assembly on Tuesday, 30th of November 2021.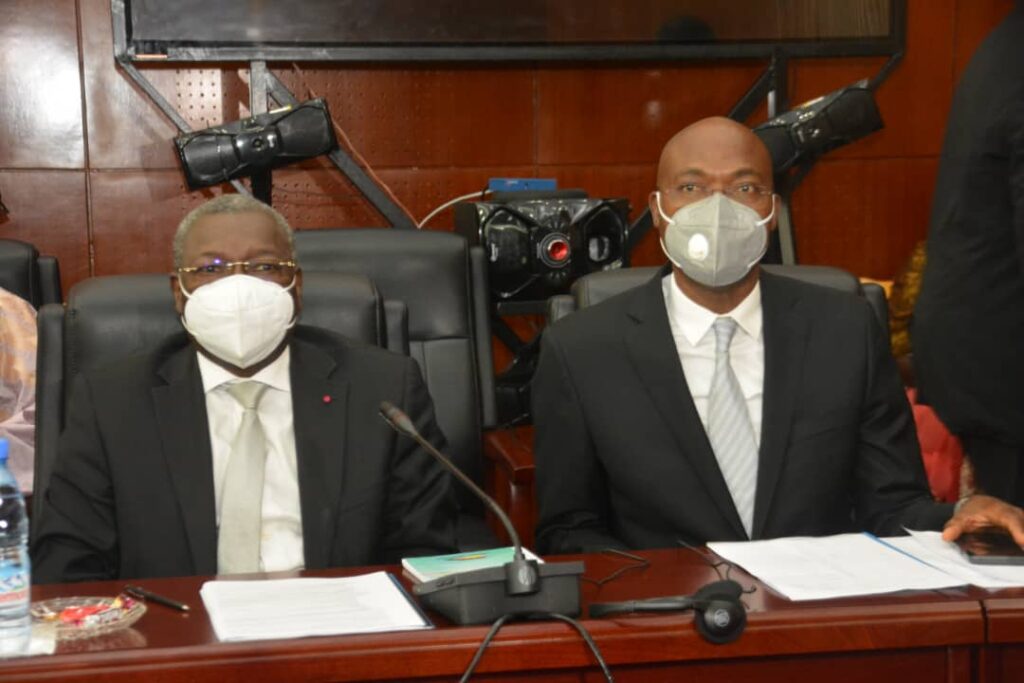 The team of Rosette Ayayi Moutymbo alongside Minister Delegate in charge of relations with assemblies, Bolvine Wakata, Gaston Komba, Secretary General of the national assembly and other government officials from the ministries of finance, economy and regional development welcomed seven ministers on November 30, 2021.
The Ministers programmed for the day defended each their respective budgets as follows:
Trade
Trade Minister, Luc Magloire Mbarga Atangana defended an envelopeof 7.958 Billion FCFA which according to him will help boost economic operators in promoting events and trade fairs abroad and the export markets.
Agriculture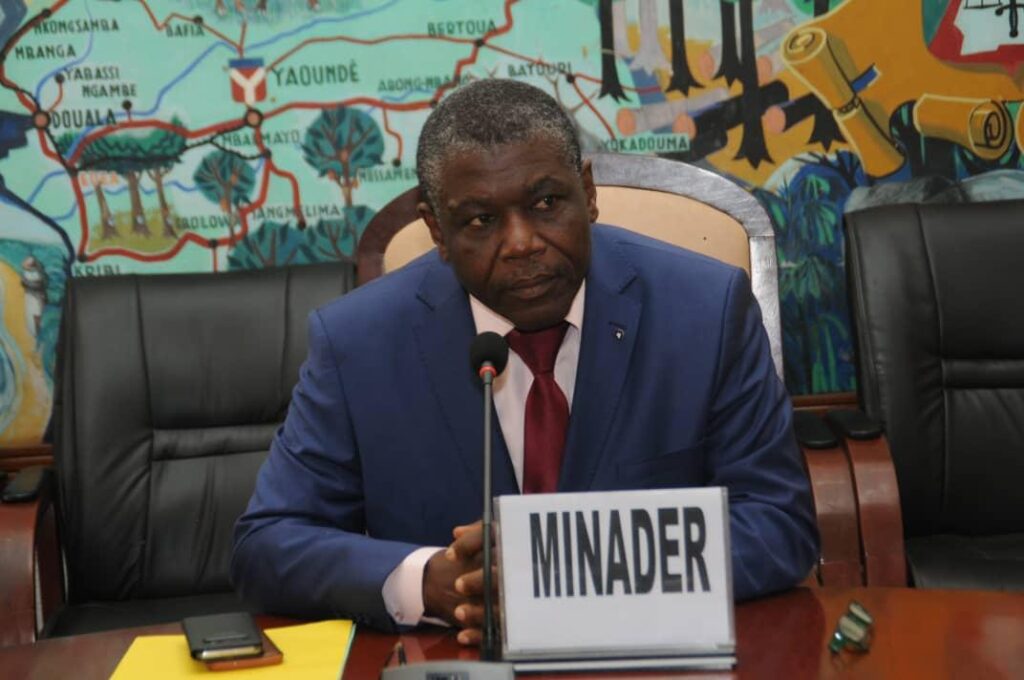 Gabriel Mbairobe, Minister of agriculture and rural development has defended a budgetary allocation of 88.642 Billion FCFA.
Activities of the ministry of agriculture and rural development shall be prioritized to boost production in the cocoa, coffee, rice and cotton sectors just to name these few and by the way to revamp some programmes.
Livestocks, fisheries and animal industry
The budget apportioned to the ministerial department of Dr Taiga is 45.532 Billion FCFA. The money shall be disbursed amongst others to boost the animal production and industries development aimed at increasing dairy products and milk and in the livestock and fisheries sectors, much will be vested.
Forestry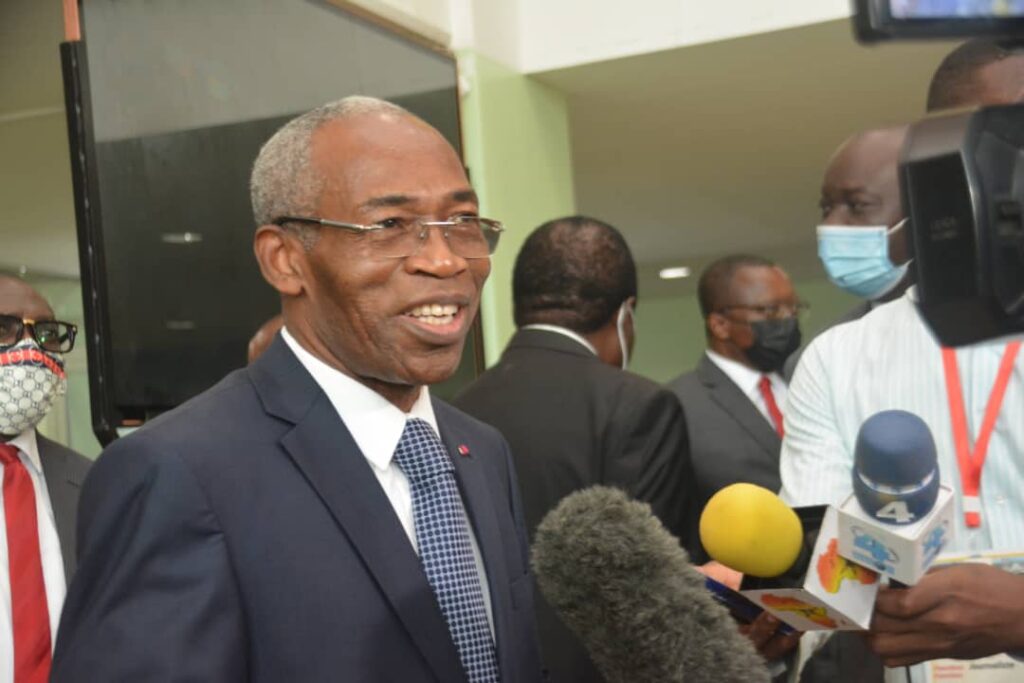 Jules Doret Ndongo, minister of forestry and wildlife said the budget allocated for the 2022 exercise will focus on four main programmes.
The Minister defended an envelope of 16.5 Billion FCFA that will serve purposes of rehabilitating and renewing forestry resources, valorisation of wildlife resources and protected species as well as participating in the support of some projects in these domains.
Mines and Industries
Gabriel Dodo Ndoke, the Minister of mines, industry and technological development on his side defended an envelope of 7.8 Billion FCFA.
Small sized enterprises
Small and medium size enterprise, social economy and handicrafts' Minister, Achille Bassilekin III has defended an envelope worth 11 Billion FCFA. Speaking to the media, the minister said a greater part of the budget allocated to his ministry will be used to enhance SMEs which have been affected by the Covid-19 pandemic, an impact felt on economic activities of the country.
"Given that there is a prompt recovery in terms of providing them the necessary financial assistance, we have organized the possibility for some technical and financial donors beyond what the state is already doing, to ensure that there are some credit lines opened in specific banks for them. And it amounts today to 18 Billion FCFA harvested, meaning this is what will be channelled to our SMEs in 2022."
He said the implementation of the national development plan on social economy is another vital project to be set in motion in 2022 by his ministerial department.
Environment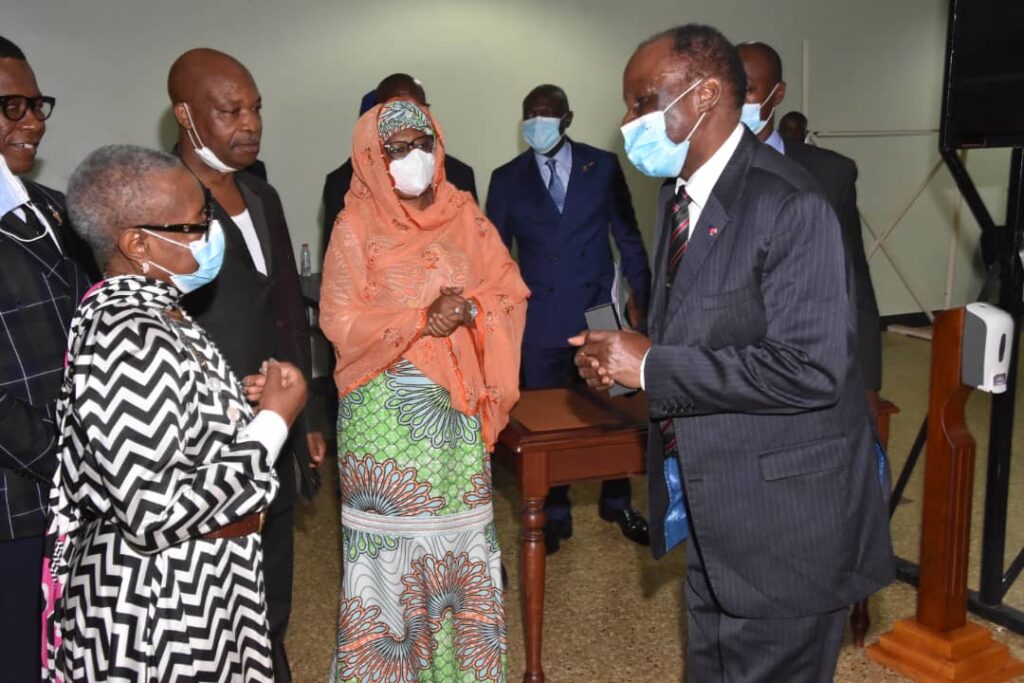 To end the day, the finance and budget committee played host to the minister of environment and sustainable development. Minister Hélé Pierre defended for the 2022 exercise, an envelope standing at 6.5 Billion FCFA.
On his flagship, Minister Hélé outlined key issues on which much emphases will be laid on. Issues related to sustainable development, the fight against pollution and climate changes were cited.
Elise Kenimbeni