Among the countries who top records in the ongoing 2023 AFBC boxing championships in Yaounde is the Democratic Republic of Congo.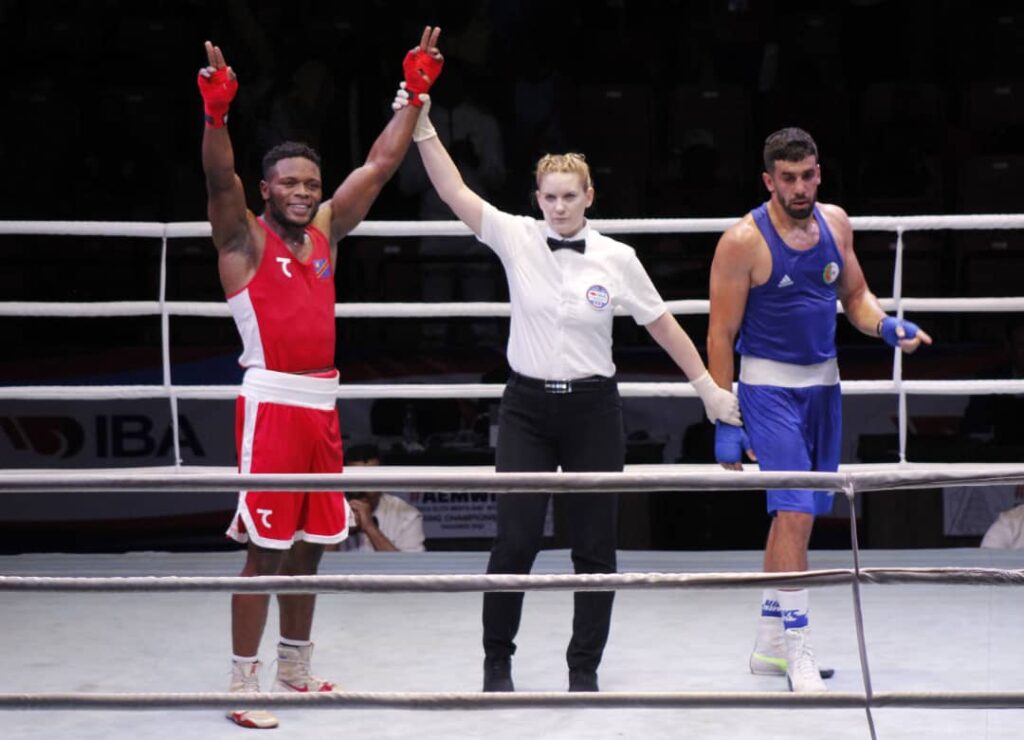 The 2023 African Elite Men's and Women's Boxing Championships taking place in Yaounde, Cameroon has reached the quarter-finals stages with the demonstration of power and experience from some participating nations.
The Democratic Republic of Congo is currently one of these nations that appears on the top of the chart with a series of victories recorded in the eliminatory and quarter-final phases of the competition.
The leopards of the Democratic Republic of Congo in the men's elite championship successfully registered wins in various categories that are: 46-48KG minimum, 86-92KG Heavy, 80-86KG Cruiser, 75-80KG Light, 71-75KG Middle, and in the Women's championship the ladies recorded victories in the:50-52Kg Fly, 54-57KG Feather, etc.
In an interview granted to the press, coach Taylor Munung of DR Congo said the secret of this range of victories lies in hard work and objectivity.
"We have no secret in fact but if we want to talk of secrets as it is commonly said, we will just say it is thanks to hard work. We train our boxers to be competitive, to have a fighting spirit in the ring, and to avoid some technical errors. And we are here to win gold medals" Coach Munung Taylor said.
The Congolese boxer, Pita Kabeji who is the African champion and title holder in the Elite Men 75-80KG Light Heavy said his participation at the ongoing championships is to secure his title with another gold medal.
Pita Kabeji said: "I am here to win so in the ring I focus on my main aim."
The Central African country is therefore determined to have a historical win with several gold medals to succeed at Algeria, the champion of the 2022 AFBC Championships held in Maputo, Mozambique.
Elise Kenimbeni