The colossal project expected to be fully implemented by Chinese telecoms company, ZTE has not seen the daylight for 10 years now.
In 2011, Cameroon's government with the financial support of the Exim Bank of China disbursed over 77 billion FCFA (US$ 155 million) for the project dubbed: National Emergency Telecommunications Network (NETN).
The dream come true project as described by experts is a telecommunication network specifically designed to help Cameroon coordinate response to emergencies.
The project sheltered by the Ministry of Posts and Telecommunications was attributed to the Chinese enterprise, ZTE Corporation in 2013 without any tender call.
Chinese telecoms company, ZTE corporation who grabbed the offer has not yet provided any concrete action whereas the company was expected by the end of this year to fully hand over the high-tech infrastructure.
As indicated, construction works that were to be achieved in 2023 are at a standstill on the ground after 10 years of attribution to such a huge market. The rate of work executed on the ground has been estimated at 64%.
The proposed 2G network which was castigated by some experts of MINPOSTEL as obsolete is not yet operational and the Chinese enterprise mounts pressure to receive the remaining 5% payment (3.5 billion FCFA).
In 2016, a report from the Ministry of Public Works decried the exorbitant cost of one of the data centers of this project which was overcharged by ZTE corporation at 1.8 billion FCFA.
The long-awaited and promising project launched by MINPOSTEL has crippled several initiatives which would have helped the population and the entire country in her quest for an emergency in 2035.
ZTE corporation since then has not officially expressed itself on the project but keeps nourishing the government with unfulfilled promises.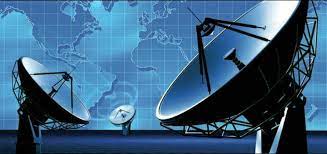 From reports, the NETN project whose execution rate goes on a slow pace is expected to connect ten regional centers through its five main components which are: video surveillance, communication system, video conferencing facility, trunked radio system, and e-police system.
Timesnews2