MTN Foundation, Cameroon's very first corporate foundation, is pleased to announce the launch of its Digital Academy training programme on 25 July 2023 in Abong-Mbang, East Region.
The African Institute of Computer Science (IAI) hosted the official launch ceremony of the programme, in the presence of a representative of the Minister of Public Service and Administrative Reforms (MINFOPRA), the Senior Divisional Officer of the Upper Nyong Division, Divisional Officer of Abong-Mbang, a representative of the Mayor of Abong-Mbang, representatives of the United Nations High Commission for Refugees (UNHCR), IAI and a delegation from MTN Cameroon.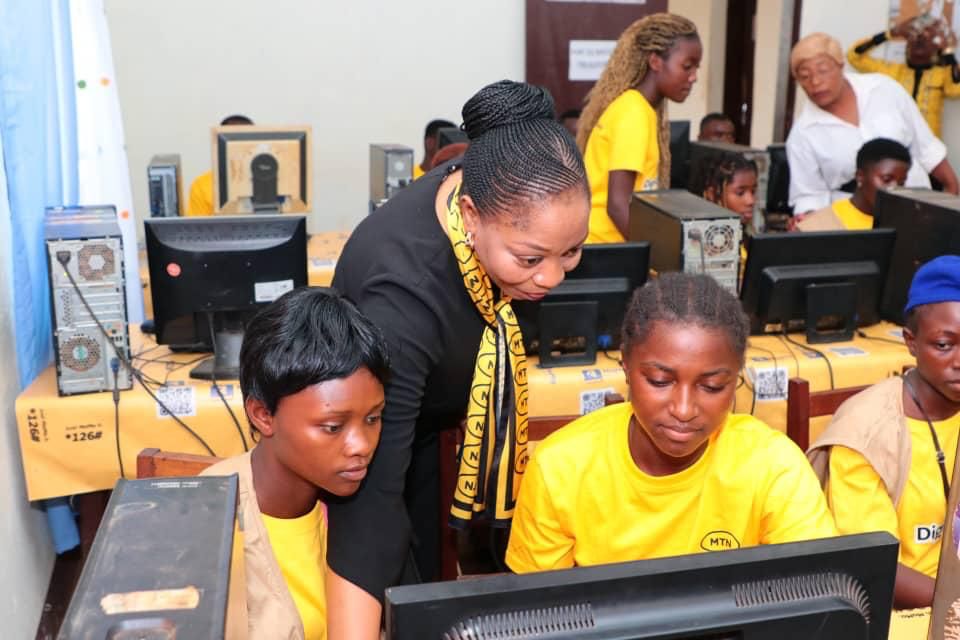 Digital Academy is a non-curriculum training system for basic digital skills. The programme is the outcome of a partnership agreement signed between MTN Foundation and IAI to improve the digital literacy rate of the Cameroonian population, particularly young people, women, the disabled and underprivileged, seeking socio-professional integration.
« I am convinced that the Digital Academy will have a positive impact on the lives of communities and enable them to develop the skills and knowledge they need to succeed in the digital economy. The training programme will also help them improve their quality of life. I thank MTN Foundation for coming up with this revolutionary initiative, » says the representative of MINFOPRA.
For this first phase of the Digital Academy initiative, MTN Foundation aims at  training  600 people in eight (8)  sessions, which will take place successively in the towns of Abong-Mbang, Mbalmayo, Ebolowa, Garoua, Bafang, Ngaoundéré, Maroua and Mokolo. In practical terms, learners will be introduced to the basics of computer science, use of smartphones, Internet-browsing and self-protection, online.
« There is digital divide in our country. This leads to digital illiteracy, and is a concern for us because nowadays, knowing how to read and write is not sufficient enough. There is also the need to acquire the essential skills to use tech tools and familiarize with the opportunities offered by digital technology. By eliminating the entry barriers, we enable every individual to feel included in the ongoing digital revolution and participate in the progress of our country and Africa », declared MTN Foundation's Executive Secretary, Danielle Mbome Efoula.
MTN Cameroon