Prime Minister, Head of government Joseph Dion Ngute presented the flagship of government's 2022 budgetary allocation.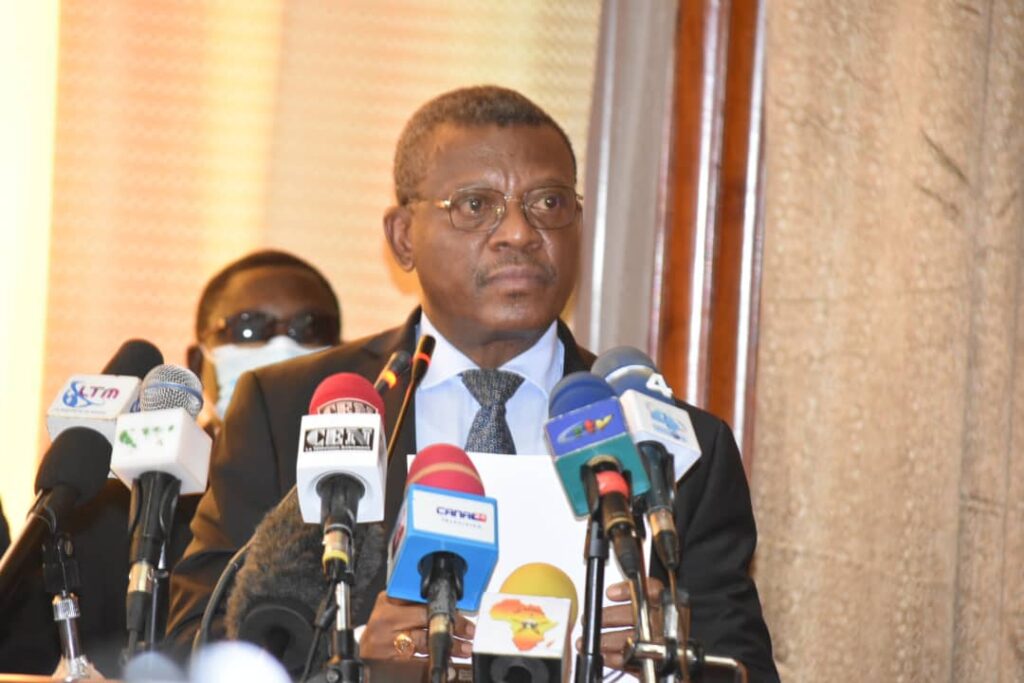 The official presentation before Members of parliament of Cameroon's socio-economic and cultural programmes features on the agenda of the November ordinary session of the national assembly. The task that was undertaken for close to two hours by the Head of government, Prime Minister, Joseph Dion Ngute took place on Friday, 26th November 2021 in the presence of right honourable Cavaye Yeguie Djibril, speaker of the national assembly.
Top points of this presentation where on the ongoing execution of some activities and projections for the year 2022. The upcoming 33rd African cup of nations to be hosted by Cameroon with its major highlights were outlined. Joseph Dion Ngute clearly explained to MPs what was done so far, the various sites that were retained by CAF and last adjustments at the level of the Olembe stadium that will play host to the opening encounter between Cameroon and Burkina Faso.
PM Dion Ngute talked of reconstruction plans and programmes that are underway in the North-West, South-West and Far-North regions which are rocked by crises. He saluted efforts of the private sector which has decided to accompany the government in restoring the regions affected by aftermaths of the crises. In line with the restoration of the Far-North, North-West and South-West regions, the Head of government preached for peace highly expected after the holding of a major national dialogue in Yaounde.
In order to pace up the various policies set up by the Head of state, Paul Biya, the Prime Minister, Head of Government said 2022 will be more accentuated on the acceleration of some vast and giant projects.
He equally said 2022 will be devoted to a general population census, the operationalization of the 2020-2030 National Development Strategy (NDS 30) in line with other macroeconomic projects.
The reinforcement of barrier measures and vaccination to tackle the COVID-19 pandemic were not left aside in his presentation, knowing the threats of the disease which appears henceforth with several forms of dangerous variants.
All these projections are based on a budgetary allocation of 5752.4 Billion FCFA, enclosing government's overall activities for 2022.
Elise Kenimbeni