As part of activities marking the 57th edition of the Youth Day come February 11, United Nations Development Programme launched a socio-economic inclusion project for vulnerable and street youths in Yaounde.
United Nations Development Programme, UNDP in Cameroon launched on February 4, 2023, in Yaounde, a series of activities to mark the 57th edition of Youth Day.
Amongst the series of activities set in motion, there was a football match between street youths and the staff of UNDP. The one-hour game which gathered many at the military stadium of Ngoa-Ekele was a sign of communion and solidarity between government officials, UNDP staff, and street youths in Yaounde.
In his welcoming address, UNDP's interim Resident Representative, Alassane BA said this initiative was put in place as a move to celebrate with youths of all spheres of life. Street children and youths as he outlined have the same rights as others.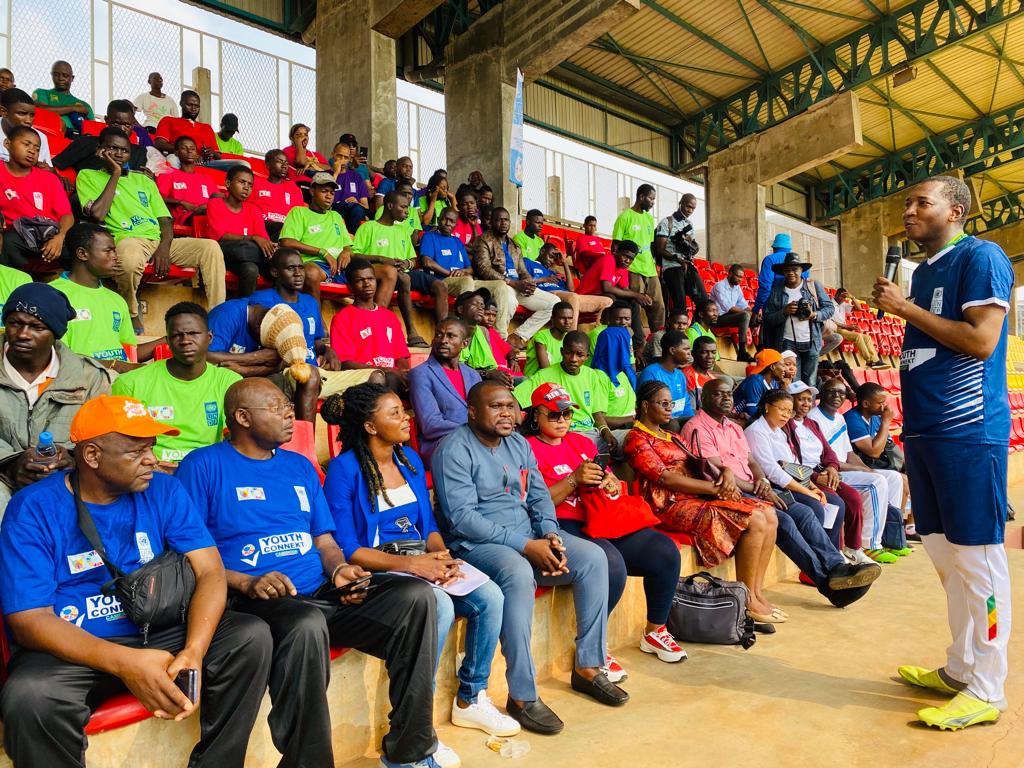 "In collaboration with the ministries of social affairs, youth affairs, and civic education, and other partners, we have decided to organize a series of activities with street youths, within the framework of weeklong activities to mark the 57th edition of the Youth Day celebration in Cameroon. We seized this opportunity to commune with them through a football match and to grant them some kits for their socio-economic reinsertion. We equally took advantage of today's activity to discuss and exchange with them their needs, and what they expect from UNDP. This is part of our dynamics and we believe in the principle of leaving no one behind…" Alassane BA said.
Speaking on behalf of the ministry of social affairs, Charles Adalbert Atangana, Director of the listening and transit center of Yaounde, said the activity will help to socialize and economically boost some youths who are idling streets of the nation's capital.
He said: "As we are all preparing to celebrate the youth in Cameroon, I think this initiative of UNDP is to be praised. And we say thanks because this activity targets social inclusion and economic reinsertion of street children whom we follow up every day."
Mr. Atangana added: "In our constant fight against the phenomenon of street children in the country such initiatives are of great importance as they equally act as a catalyst in the financial, physical, and psychological wellbeing of these youths whom most of the time are subjected to depraving attitudes."
On his part, the spokesperson of street youths, Yannick Ondoa said: "This initiative launched by UNDP and its partners comes in to inspire us more on the types of activities we will put in place in the days ahead notably the organization of a football championship of the street. We just understood that sports could be a main factor in the social reinsertion of children and youths. We, therefore, seize this occasion to call on all stakeholders to help us realize this project and we want the Cameroon football governing body to assist us."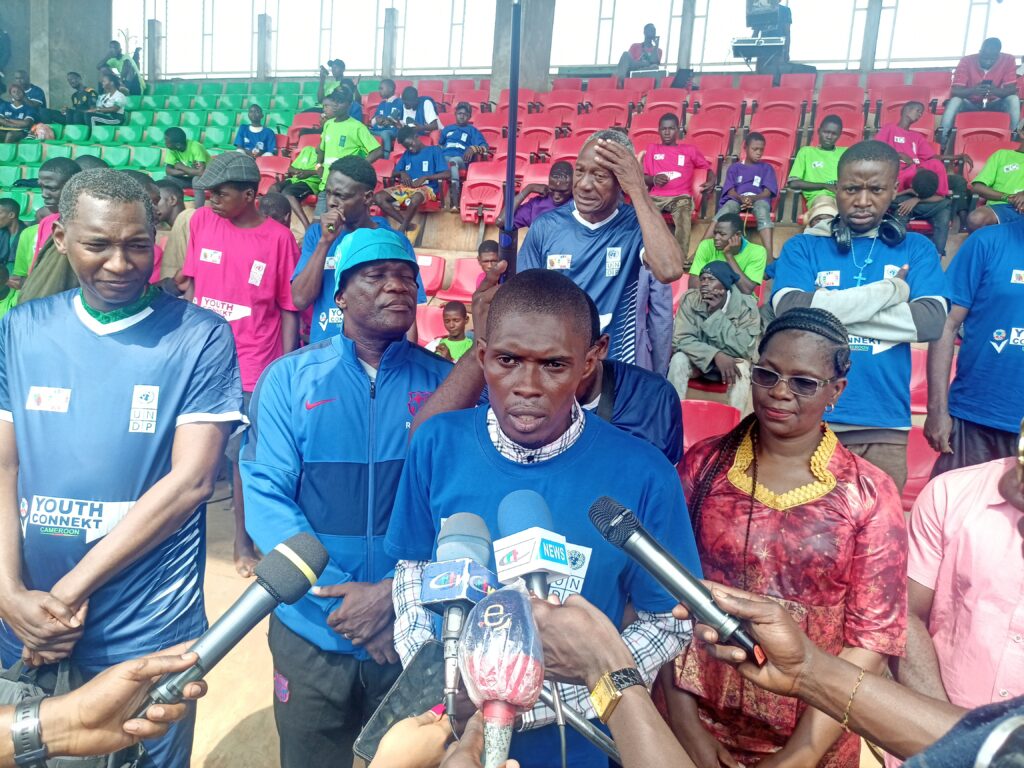 As underscored by UNDP, this activity enters within the framework of the joint program YouthConnect which aims at promoting youth entrepreneurship and the creation of job opportunities for the socio-economic reinsertion of vulnerable youths.
About 100 street youths divided into four sections of Yaounde that are: Avenue Kennedy, Calafatas, Mokolo, and Bastos were granted basic commodities such as first aid treatments, perishable goods, and packets of towels.
To economically boost them, these vulnerable street youths were granted 20 mobile kiosks, and 50 wheelbarrows to kick off petty trade.
Elise Kenimbeni