Plan International, leading organization incharge of the promotion and protection of children's rights held a training session with junior MPs ahead of the 23rd session of the children's parliament.
16 years-old Stephine from the South-West region of Cameroon has always dreamt to be the voice of the voiceless. She is part of the 180 junior members of parliament who will address on Sunday 26th of June 2022, government officials in the traditional session of the children's parliament. An occasion which she thinks will grant her the opportunity to unveil the string of problems children of her locality face daily.
Stephine who is a form 4 student in a secondary school affected by the crisis in the English speaking regions, is actively taking part in a one-week training camping launched by the ministry of social affairs in Yaounde, Cameroon's nation capital.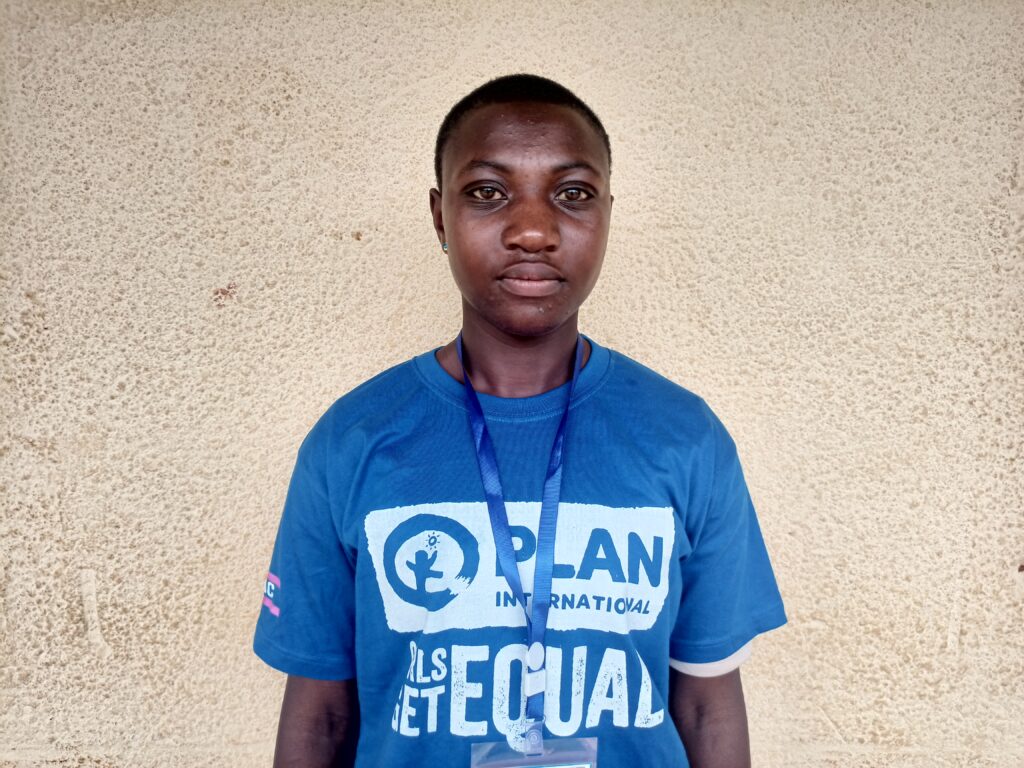 "I'm going back to my place to educate the population on harmful practices like female genital mutilation, child abuse, sexual harassment and so on. I'm going to share knowledge with people and my mates because these issues affect children nowadays very badly. Many children have been abandoned by parents because of early pregnancies caused by rape. When a girl has been raped by an individual, she consequently abandons the child because of such sad incident. Others even abort from what we have learnt and this is a phenomenon which affects the lives of many children. It is the same with poverty which I know is a great cause of child abandonment in our society. When someone is pregnant and don't know how she will deliver or feed the baby, she is forced to abandon the child or abort…I wish to tell my people that children are the future of tomorrow." Stephine narrated.
Being part of this year's new cohort of junior MPs is a great opportunity for Stephine. She expressed the will to address the Minister Delegate at the presidency incharge of defence, the Minister of public health and the Minister of water resources and energy.
The female junior MP wishes despite tremendous efforts of government that, a heedful ear should be granted to the grievances of children from the crippled South-West and North-West regions affected by the crisis since several years now. She said: "Because of insecurity many children can't go to school and it is so sad."
Stephine added that, in her native South-West region, many children are affected by the sale of harmful and narcotic drugs and wishes to call on the attention of the Minister of public health, for him to bring out palliative measures. To the Minister of energy and water resources, the junior MP wishes to address him on continuous shortages of water and absence of electricity.
"Where I come from in the Lebialem division, we face a lot of difficulties due to the scarcity of water. Before a child goes to school, he or she has to go and fetch for water. And to read in the night is another problem, there is no light for us to study. This really impacts on our examination results." Stephine said.
Just like Stephine, other junior MPs gathered in Yaounde from June 17 to 27, wish to exchange with government officials notably on issues affecting children in their daily lives. Ahead of this 23rd session of children's parliament to take place at the plenary hall of the national assembly, non-governmental organization, Plan International organized a training session with the selected 180 junior MPs from all ten regions of the country. Sensitization talks focused mostly on the theme retained for the upcoming children's parliament, being:  » the phenomenon of child abandonment: an obstacle to the life, development and survival of children. »
The two-hour training session that took place on Wednesday, 22nd June 2022 at the government technical high school of Nkolbisson in Yaounde, aimed at sensitizing junior MPs on child protection and their Rights. The staff of Plan international Cameroon upgraded their skills on existing conventions and judicial instruments that lay emphasis on children's rights. The MPs were equally schooled on harmful practices affecting young people in general and children in particular. They were highlighted on the negative impacts of drugs consumption, alcohol, child abuse, rape, early child marriages, unhealthy practices which they can be faced with.
As new ambassadors of children's rights and the girl child, the MPs were deeply sensitized on key attitudes and behaviours to adopt in public and by the way, put at the forefront their education.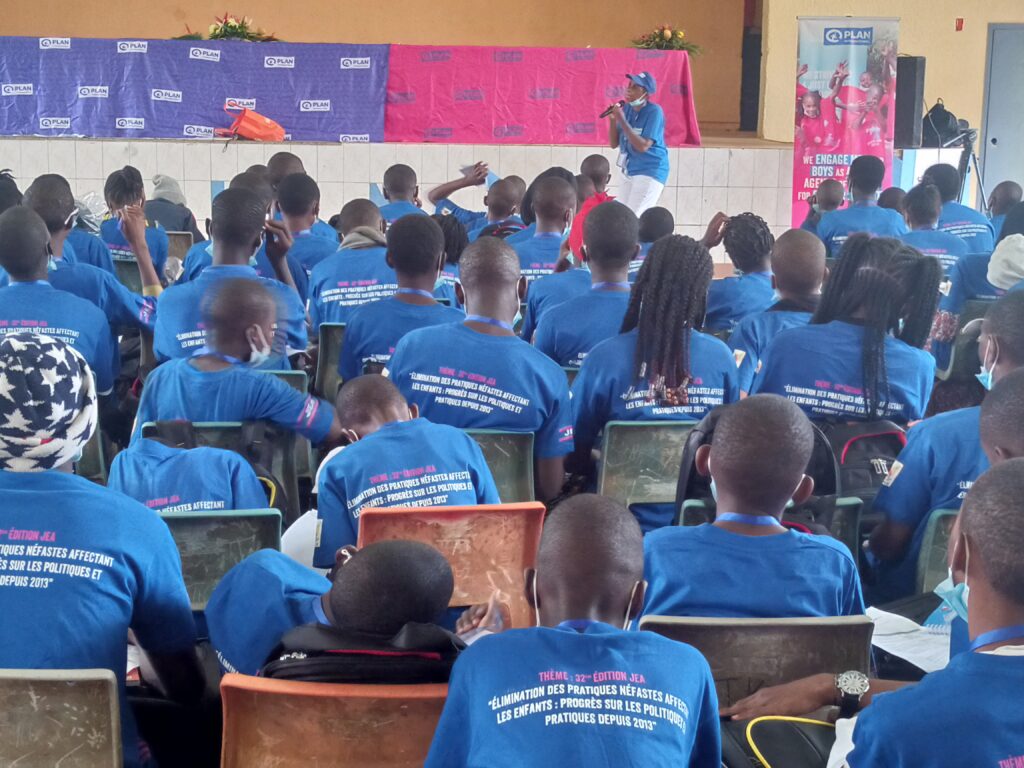 Pauline Irene Nguene, Minister of social affairs who paid a courtesy visit to the junior MPs exchanged with them and granted some advice.
Plan International's roving country Director for West and Central Africa, Johnson Bien-Aimé said such initiatives are to be praised because junior MPs are the ones who will lead the future of the country tomorrow.
He said: "This exceptional encounter with junior MPs enters within the framework of the development and protection of children's rights which is at the heart of what we do in our organization. And we are once more here to reaffirm our support to the government. We are ready to continuously build and reinforce their capacities and even engage them in our numerous activities because they are the future, the ambassadors of this country."
Mr. Johnson Bien-Aimé equally mentioned the fact that, these ambassadors will have a pivotal role to play in terms of peace and harmony amongst their peers and for the development the country is looking for.
He added: "I'm very positive because as ambassadors, they will be living with the attitude and determination they have for the well-being of their country."
It should be recalled that, the children's parliament holds each year as part of activities marking tha African Child day. The 32nd edition of the African Child day celebrated on June 16, 2022 had as theme:
 » Eliminating Harmful Practices affecting children: progress on policy and practice since 2015. »
Elise Kenimbeni