As part of activities marking the 2022 official celebration of the international girls in ICTs' day and the World Telecommunication and information society day, the ministry of posts and telecommunications alongside Plan international Cameroon organized on June 23 in Yaounde, a ceremony to compensate close to 50 girls.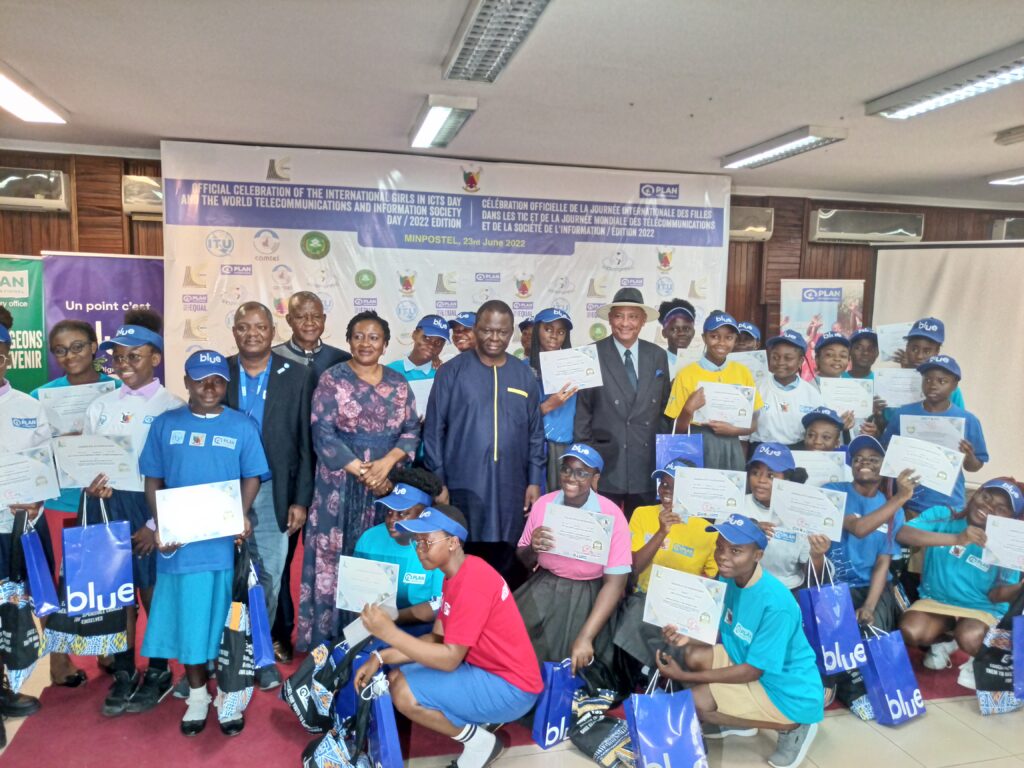 Each year on the 17th of May, Cameroon joins the international community to mark the world telecommunication and information society day, WTISD. Yet, this year due to some constraints related to the celebration of the 50th anniversary of the Unitary state on May 20, the 2022 edition of WTISD was postponed.
The 2022 edition of WTISD officially celebrated on Thursday 23rd June in Yaounde, Cameroon was placed under the theme: "Digital technologies for elderly persons and healthy aging."
As indicated by officials, the main objectives of this year's celebration were to: launch an information and communication technologies training for elderly persons under 60 years old and raise awareness among the elderly on the use of ICTs; deploy the optical fiber in rural areas and non-connected urban areas of Cameroon and identify ICT projects and hindrances.
The opportunity was therefore given to close to 50 young girls from secondary and vocational training schools to unveil their talents and genius in ICTs with regards to the theme of this year's celebration. The young laureates who were detected on April 29, 2022 during the international day of girls in ICTs came up with series of projects which can change the lives of many elderly persons in the country and even worldwide.
Noella Djouku Ngeutchuissi, is a 17 years old lower sixth student at the government bilingual high school of Etoug-Ebe in Yaounde, she marveled the public with her application dubbed "Abuela."
According to Noella, her software program known as "Abuela" which is a Spanish word meaning grand-mother, has been designed to help elderly persons. She says much efforts have been centered on HIV/AIDS, malaria, pregnant women etc. and few people talk about diseases affecting elderly persons.
Noella said elderly persons suffer a lot in Cameroon and elsewhere but have little attention. Reason why, with the occasion granted by the 2022 WTISD, she focused on old persons.
She said: "The purpose of Abuela is simply to train people on how to cater for their grand-parents with age related issues. Abuela has several options and among these options we have articles on how to take care of your grand-parent in the house, how to cook his or her food and which quantity of salt to use in the cooking process. The second option enables you to share your experience with people. After all, you can be at a given place and you share with others what you have been facing with your grandmum or grand pa. Like for instance: one day grand mum had a heart attack and you tell others what you did in order to save her life… The third option has to do with booking an appointment. If you are in a rural area for example, knowing how difficult it is to move from the rural to the urban zone with your grandparent, you book an appointment with the doctor who in return gives you a fixed time in order to meet him without stressing up. And the fourth and last option is dedicated to people who wish to propose their services like nurses, home teachers and others…"
With all these beautiful ICT initiatives exposed to the public, the young laureates seized the occasion to address government officials from the ministries of post and telecommunications, secondary education and technical partners such as the international telecommunication union and Plan International Cameroon, to accompany them in developing their projects.
As spokesperson of the young girls in ICTs, Noella Djouku Ngeutchuissi underscored the need for a support in training, mentorship, finances etc.
"We were more than 50 girls taking part in this competition. We are all passionate of ICTs. We have good notes in school but we need people's help. We know that our projects have values and it is necessary for us to develop ourselves. So we were equally here to ask for help, let it be training, finances or have areas with good internet connection, where we could go and sit in order to work. Most of us have a good mastery in Php, JavaScript, python and we are really into and we need support…" She narrated.
Melingui Cecile Solange 15, a trainee from an inclusive training center known as "Bobine d'or" in Yaounde has expressed the need for the support from government and other development partners. She said together with her classmates, they came up with the idea of creating an online store that will help them sell products they have designed to avoid been jobless.
"The idea for us as we finish our 3-year training in Bobine d'or on December 3, 2022, is to have some little financial resources that will help us for a living…" She said.
According to their mentor, Mrs. Tenlep Florence Nickaise, Director of Bobine d'or center which grants inclusive training to girls and women living with disabilities and not, this is their second participation in this competition.
The Director of Bobine d'or said: "It is true that in our first participation we didn't really know what we were looking for. This year, we came up with an online sale project to help all our female students who are about to end their training to have an autonomous reinsertion later on. And as usual, we call on the government and persons of goodwill to help us upgrade our computer science room with machines and modems that will permit us have quality internet for the trainees…"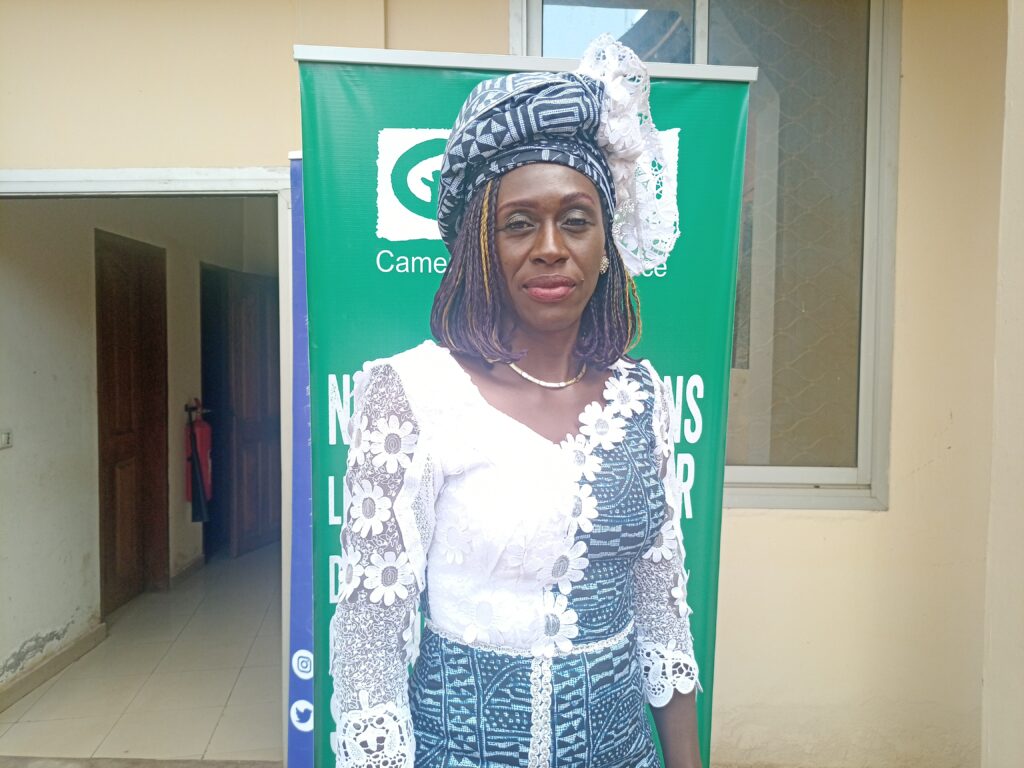 Speaking on behalf of the Minister of posts and telecommunications, Mr. Nlend Raphael, the Technical Adviser said the celebration of WTSID reminds us of the great importance of ICTs in our daily life. He said with the rapid evolution of ICTs in the world, many obstacles have been addressed and distant issues have been solved.
He noted the fact that, the theme of this year putting at the core center elderly persons is a good indicator and opportunity which calls on the engagement of all public stakeholders in taking into account the benefits of ICTs to ameliorate the lives of old persons.
The Country Director of Plan International Cameroon on his part applauded the genius of the young laureates who to him, have demonstrated the willingness to change lives through ICTs.
Mr. Johnson Bien-Aimé, newly appointed country Director of Plan International Cameroon while addressing the media said his organization is there to give its full support to the girls in ICTs' initiative and they will accompany these young girls who are new ambassadors.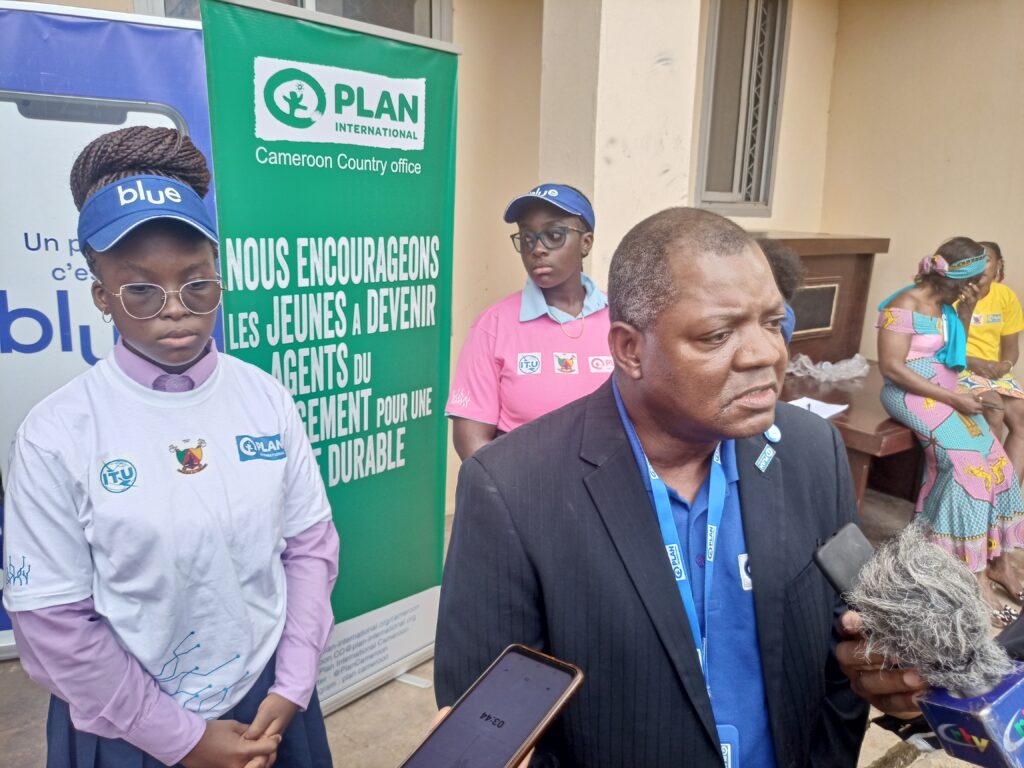 "I think it is a great move. We really wish these young girls keep accompanying elderly persons in mastering technologies. I have made the experience once with my children who are more apt in using ICTs than me. So there is, therefore a good harmonization and complementarity between the young and the old. I will like to ask once again to these young girls who are now crowned as professionals to take time in accompanying their parents to understand ICTs. And equally wish them to make good use of all this knowledge for positive achievements. The country could find its development through them…" Mr. Johnson Bien-Aimé.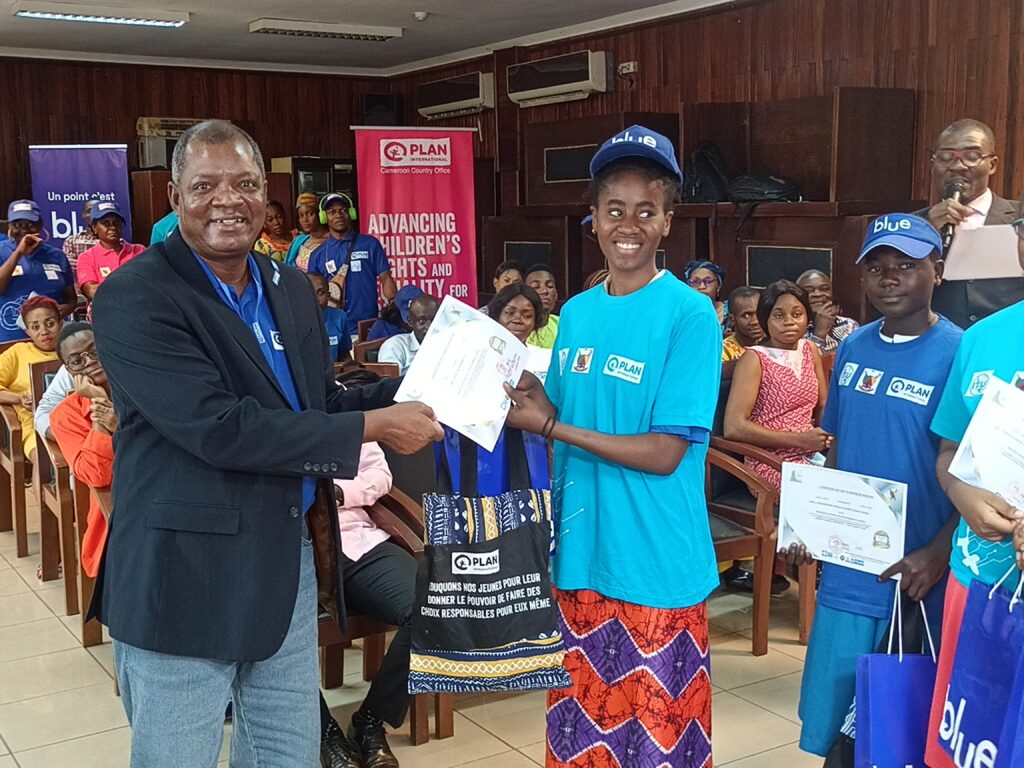 For recall, Plan International strives for lasting and large scale impact to ensure children, young people and their communities have access to protection, quality, inclusive education, health information and services, decent work and entrepreneurship opportunities.
Elise Kenimbeni